Beijing Police Confirm Woman's Identity Using Deceit, and Keep Her Imprisoned Despite Case Being Dismissed
(Minghui.org) Ms. Gao Xiuying has been held captive since her arrest in June 2014 for telling people about the persecution of Falun Gong. She refused to reveal her name in protest of the illegal detention, but the authorities used deceptive means and managed to confirm her identify four months later.
The local Procuratorate approved her arrest in December 2014, but later dismissed the case citing insufficient evidence. The detention center nonetheless refused to release the 51-year-old teacher, who is being detained beyond the legally permissible term, and has denied all family visits.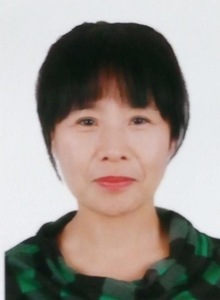 Falun Gong practitioner Ms. Gao Xiuying
Ms. Gao's Identify Confirmed through Deceptive Means
Ms. Gao was sent to Changping Detention Center after the arrest. As she refused to reveal her name, guard Du Jianguo contrived a ploy to obtain her information. He had a person pretend to be a soon-to-be-released inmate, who offered to pass a message to Ms. Gao's family. Ms. Gao fell for the trick and gave him her younger sister's phone number.
Du managed to get Ms. Gao's name by calling her sister in mid-August, but the younger Gao refused to sign documents confirming her relationship with Ms. Gao.
The sister received a call from Du again in September asking her to visit Ms. Gao. When she got there, Du instructed her to stand outside an open door and identify her sister from a distance. One of the women in the line-up looked like her sister, but appeared much weaker than she remembered. She told Du that this woman could be Ms. Gao, but she again refused to sign the document confirming their relationship. The entire process was videotaped.
Unable to get the sister to confirm Ms. Gao's identify, the Beijing police went to the Gaos' hometown in Heilongjiang Province to harass their two sisters-in-law. One sister-in-law couldn't tell if the woman shown in the video produced by police was Ms. Gao, but another did and signed a confirmation, not knowing the intent of the police. This process was also videotaped.
The police then used the video as evidence of Ms. Gao's family confirming her identify, though she herself never acknowledged her identity. The local Procuratorate then approved her arrest in December.
Family Visits Denied
Ms. Gao's family found out in January this year that she had been secretly transferred to the Chaoyang First Detention Center, a place intended to hold felons. When they brought a lawyer there one month later, they were told that Ms. Gao had been moved back to Changping Detention Center because the Procuratorate dismissed her case, citing insufficient evidence.
When the lawyer finally met with Ms. Gao on February 16, 2015, he noticed that she was emaciated and slow in responding to his questions.
Ms. Gao's 90-year-old mother traveled from Heilongjiang to Beijing in April to see her daughter. The elderly mother however saw her visitation requests repeatedly denied.
Du Jianguo, the guard in charge of Ms. Gao's detention, used various excuses to avoid meeting with the mother and other family members or approving their visitation.
The family once caught up with Du outside the detention center and questioned his decision to resubmit Ms. Gao's case to the Procuratorate despite the lack of evidence. He replied that it was a decision from the top, and refused to comment on Ms. Gao's illegal detention, which has lasted for almost a year, and exceeded the legally permissible term.
The family didn't get to see Ms. Gao even once during their stay in Beijing on April 7-15, 2015.