Tianjin Teacher Sues Jiang Zemin for Disability Caused by Torture in Prison
June 13, 2015 | By a Minghui correspondent from Tianjin, China
(Minghui.org) Ms. Zhang Yulan recently filed a lawsuit against former president Jiang Zemin for launching the 16-year-long persecution campaign against Falun Gong practitioners like herself.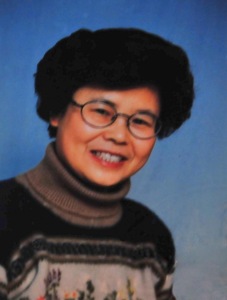 Ms. Zhang Yulan (before the persecution)
Ms. Zhang became disabled and lost her eyesight after eight years of imprisonment for refusing to give up her spiritual belief. Under pressure from local authorities, her workplace also suspended her salary during her imprisonment and never reinstated her after her release.
She sent the criminal complaint to the Supreme People's Procuratorate and Supreme People's Court via a courier service on May 29, 2015. In the letter, she charged Jiang with unlawful imprisonment that resulted in her disability and demands compensation for her lost income and suffering due to the persecution.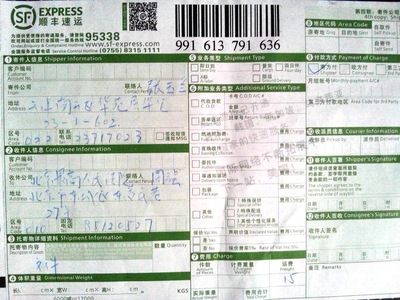 Ms. Zhang mailed her criminal complaint against Jiang to Supreme People's Court.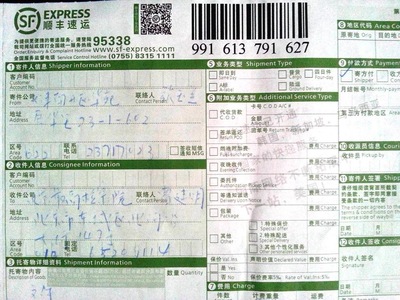 Receipt for Ms. Zhang's criminal complaint sent to the Supreme People's Procuratorate
Confirmation of receipt by the Supreme People's Procuratorate
Ms. Zhang, who taught history at a middle school in Tianjin, was arrested on March 11, 2002. As she was an outstanding teacher, her colleagues at work, school officials and her students' parents went to the police station to vouch for her character and seek her release.
She was subsequently sentenced to eight years in Tianjin Women's Prison, where she was subjected to various forms of torture. Guards made her take unknown substances which induced nausea, vomiting, and diarrhea. Her limbs became weak, and her eyesight worsened.
When she refused to take the drugs, the guards drugged her food and drink instead. Once, she even caught an inmate putting unknown substances in her drink. The inmate told her that she was acting on orders from prison officials. When Ms. Zhang asked a guard to stop poisoning her, they refused.
Her health deteriorated day by day, and she became increasingly ill. Near the end of her sentence, she became blind and could not walk at all. Details on the abuses she suffered have been reported here.
Background
In 1999, Jiang Zemin, as head of the Chinese Communist Party, overrode other Politburo standing committee members and launched the violent suppression of Falun Gong.
The persecution has led to the deaths of many Falun Gong practitioners in the past 16 years. More have been tortured for their belief and even killed for their organs. Jiang Zemin is directly responsible for the inception and continuation of the brutal persecution.
Under his personal direction, the Chinese Communist Party established an extralegal security organ, the "610 Office," on June 10, 1999. The organization overrides police forces and the judicial system in carrying out Jiang's directive regarding Falun Gong: to ruin their reputations, cut off their financial resources, and destroy them physically.
Chinese law allows for citizens to be plaintiffs in criminal cases, and many practitioners are now exercising that right to file criminal complaints against the former dictator.
Related report:Model Teacher Blind and Disabled after Eight Years of Imprisonment