Full Recovery from Stroke in a Month
February 07, 2015 | By a Falun Gong practitioner in New Zealand
(Minghui.org) Ms. Mai immigrated to Australia with her husband in the 1990s. They later moved to New Zealand for her husband's job. She was a housewife and had an easy life.
Ms. Mai fell in August 2013--she'd had a stroke. When she regained consciousness after several days, she realized that the right side of body was paralyzed.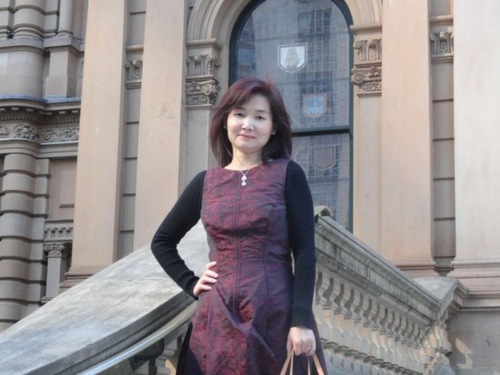 Ms. Nancy Mai
She was bedridden after leaving the hospital. She had become "disabled" in her early 40s. Two Falun Gong practitioners, Ms. Yuan and Mr. Chen, visited her. They were friends of Ms. Mai's husband.
They told Ms. Mai that Falun Gong could help her, so she started reading Falun Gong's main book, Zhuan Falun, with them. In less than a month, she could feel her right leg and foot. As she improved, she also learned to do the five exercises.
When Ms. Yuan decided to help promote the Shen Yun shows in New Zealand in early 2014, she asked Ms. Mai if she would like to join her. Ms. Mai went without hesitation and started distributing Shen Yun promotional materials every day. Within a week, she was walking normally.
More amazingly, Ms. Mai was able to cross her legs in the double lotus position after distributing Shen Yun flyers for a week! She said, "I'm grateful to Master Li (the founder of Falun Gong) for this cultivation opportunity. It's truly amazing!"
Ms. Mai shared her personal story with her family and friends. She acquired six copies of Zhuan Falun to share.