Eight Practitioners Illegally Tried in Changqing District Court, in Shandong Province
February 05, 2015 | By a Minghui correspondent from Shandong Province, China
(Minghui.org) For the past 15 years that Falun Gong has been persecuted by the Chinese communist regime, police have often refused to allow practitioners' family members to be present at their trials. Such was in the case with eight practitioners recently tried in Shandong Province.
Mr. Du Zezhou, Ms. Cheng Shuxiang, Mr. Li Weiguo, Ms. Wang Hongfeng, Ms. Sun Yuzhi, Ms. Yao Chuanrong, Ms. Yao Chuanfen, and Ms. Sun Moqing were illegally tried on January 13, 2015, in the Changqing District Court.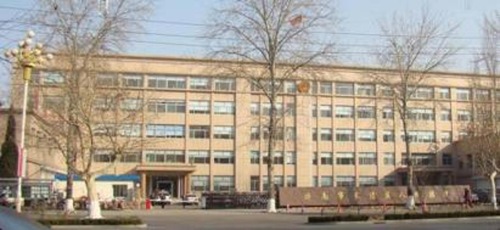 Changqing District Court, Jinan, Shandong Province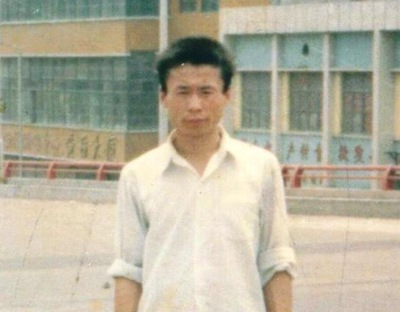 Mr. Du Zezhou from Jinan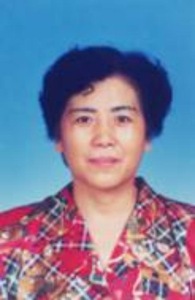 Ms. Wang Hongfeng from Jinan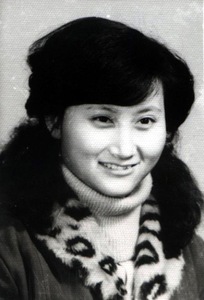 Ms. Cheng Shuxiang from Jinan
More than 100 police officers were stationed in front of the courthouse early in the morning. They cordoned off the area and set up a camcorder to record anyone walking by. Two groups of officers took turns patrolling the area for more than 20 minutes.
Over ten police cars and several buses were parked on both sides of the street in front of the courthouse. Additional police cars were parked at the nearby stadium.
Officers were stationed every 10-20 meters, including at the nearby stores, a hospital, a post office, and the stadium. Before the trial, several officers went to the store to buy electric batons and shields.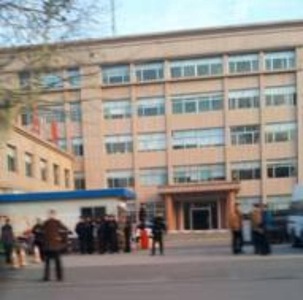 Plainclothes and uniformed police officers in front of Changqing District Court
Families Not Allowed to Attend Trial
The practitioners had not seen their family members since their arrests in August 2014. Their relatives had arrived early at the courthouse in hopes of seeing them, but were forced to stand outside in the corner of the courtyard, and watched by more than a dozen officers. Some time later, only a few family members were allowed inside the courtroom, but not Mr. Li Weiguo's brother or his 97-year-old father.
An officer with the surname Ma asked how they all knew about the trial, while another officer threatened, "There are officers from the Jinan City Police Department here today, so behave yourselves! Otherwise, we'll put you in jail, too."
Illegal Trial
Mr. Du Zezhou and Ms. Cheng Shuxiang were handcuffed and shackled when they were brought into the courtroom. Their lawyers asked Judge Li Hu to remove the restraints, but to no avail.
The practitioners clarified the truth during the proceedings. When the judge announced that the practitioners didn't care about their families and didn't take care of their elders because they practiced Falun Gong, the practitioners answered, "It isn't because we don't care about our families. It is you who have separated us from our families and locked us up so that we can't take care of our parents!"
The lawyers presented a strong defense of their clients' innocence, and demanded they be acquitted immediately since they didn't violate any law.