Toronto, Canada: Growing Up in a Minghui Summer School (Photos)
(Minghui.org) "I felt dizzy, when they told me that 60 kids were coming to the campsite. What a big mess I will have to deal with! A few days later, I relaxed. These kids were very well behaved. They even helped me clean all the tables. How do you do it?" A staff member at the camp cafeteria said to Ms. Wang, a teacher of the Minghui Summer School in Toronto.
This year, for the first time, the annual Minghui summer school was held in a campground near Toronto. From July 2 to August 10, 60 children from Toronto, Ottawa, Mississauga, and even the United States, attended classes in Chinese language, drawing, martial arts, and physical education.
Besides classwork, the kids also experienced the Korean culture, archery, rowing, water skiing, and other activities. Of course, as young Falun Gong practitioners, they also read the Falun Gong books and did the exercises and meditation every day.
Ms. Wang is proud of the children.
"Yes, they are very disciplined. A western lady, who lived in the same building with us, once asked me how these kids, 60 of them, became so quiet every night after 9:30? 'What? They all went to bed? How did you do it?'"
"I was also amazed by their spirit of teamwork. Many of them had never met each other before the camp, but they collaborated with each other very well. Even kids from other groups at the campground were influenced by our kids. They played and worked together as best friends."
"I told people, who were impressed, that our kids all practiced Falun Gong."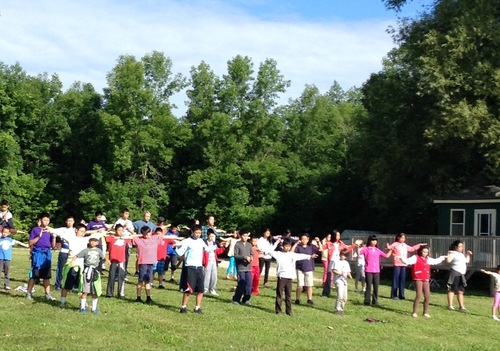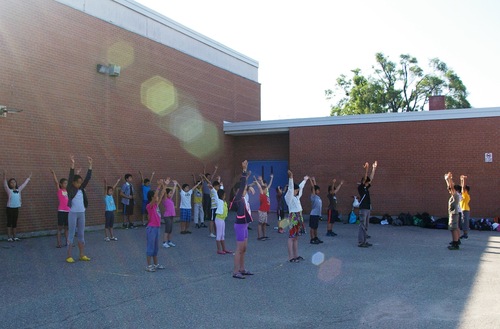 Group exercises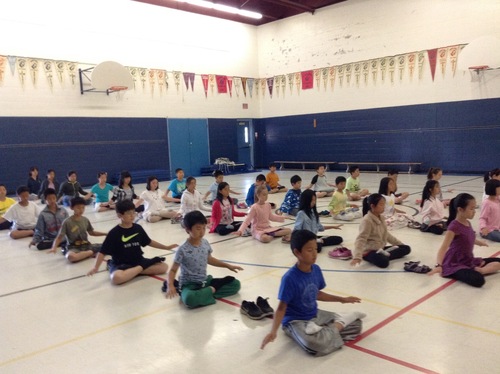 Group meditation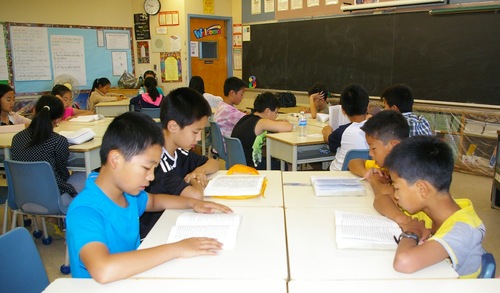 Reading the Falun Gong book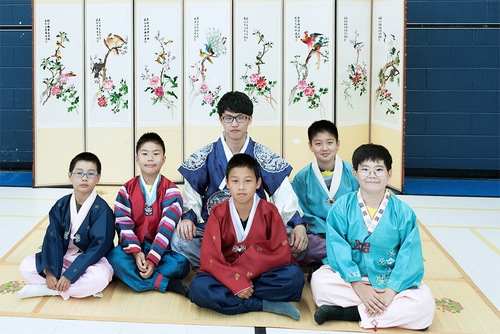 On Korean Cultural Day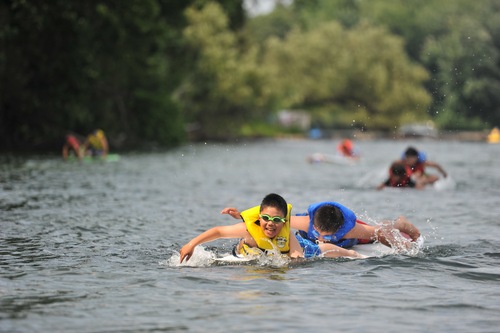 Water skiing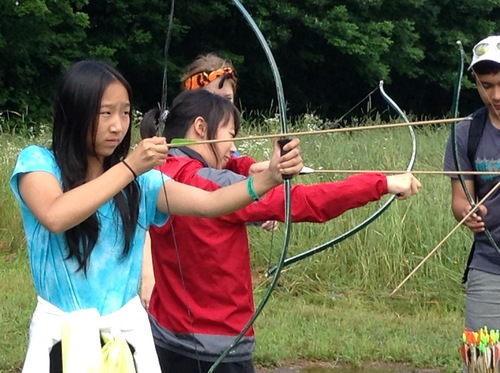 Archery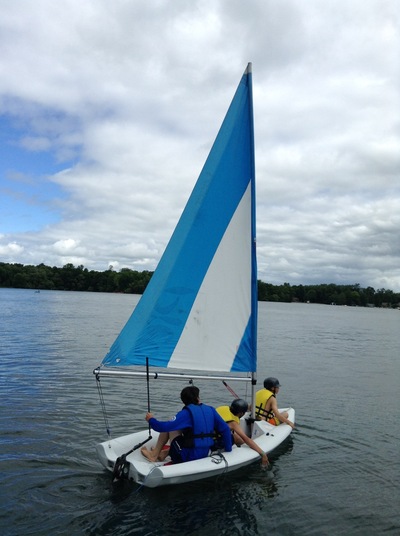 Boating
As young Falun Gong practitioners, the kids at the camp helped the teachers tell other campers about Falun Gong.
"When we are doing the exercises or meditation, people often come over and ask what this was about. Our kids always surprise us by telling them something profound about the practice," Ms. Wang said.
The children held a traditional Chinese cultural show at the campground. The one-hour show was successful.
"Several western kids and adults asked us where our school is located in Toronto. I sensed the power of traditional culture," Ms. Wang said.
"During the show, our children also promoted Shen Yun Performing Arts. Many people were interested."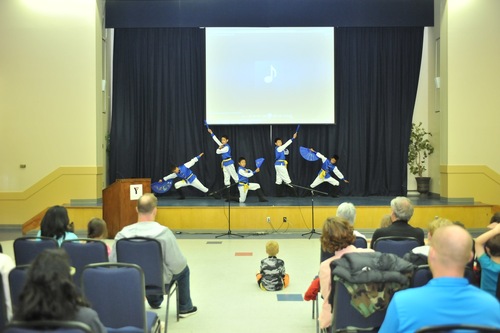 The traditional Chinese cultural show
Ms. Gloria, an elementary school teacher from Taiwan, echoed Ms. Wang's sentiments.
"During conflicts, many kids look inward, which they learned from Falun Gong," Ms. Gloria said, "and they also learned how to forbear."
"One day, two kids fought over a chair. I went over and asked if one of them could stop the fight first. One of them let the other have the chair, although he wanted to cry, because he was sitting there first. Later, this kid forgot about it, and happily played with the others.
The kid who got the chair, on the other hand, felt unhappy sitting there. He felt that people didn't like his behavior. In this way, he also learned to forbear and not to fight."
Ms. Wang has taught at the Minghui summer school for 10 years. She has seen some of the children growing up.
"We have three classes by age group this year. The oldest are about 12 and 13. They attended Minghui school many years ago, and have a very good understanding of Falun Gong's teachings.
The middle class kids range from 8 to 11. Most of them were here last year. They have made great progress. A lot of them could not read Chinese last year, but this year almost everyone can read at least 60% of the Chinese words in Zhuan Falun, the main book of Falun Gong." The third class is for those 7 and younger.
"All the instructors this year are professional teachers. They did their best to help our kids. These children are talented and pure. We adults need to give them more care and understanding, and talk to them in a way that they can understand. I believe that these young Falun Gong practitioners will do even better next year."