2014 Joint Congress on Organ Transplants: Medical Professionals Condemn Organ Harvesting and Sign 2014 DAFOH UN Petition
June 07, 2014 | By Tang Xiuming, a Minghui correspondent in London
(Minghui.org) "It is a crime against humanity. It's against human rights. And it needs to stop!" were some of the comments made by Howard P. Monsour, Jr., M.D., chief of Hepatology at Houston Methodist Hospital in Houston, Texas, on organ harvesting in China. "I think there's an awareness going on, and there definitely needs to be more, a more concerted effort to make sure it stops."
Dr. Monsour was among the many participants of the 2014 Joint International Congress on organ transplants who voiced their support for ending the crimes of organ harvesting in China and signed the DAFOH petition to the UN.
Some of these medical professionals indicated that they already knew about the crimes in China, and appreciated the opportunity that the Falun Gong practitioners provided outside of the conference venue for them to take an active part in helping end it.
The updated DAFOH (Doctors against Forced Organ Harvesting) petition builds on the momentum of a successful 2013 campaign, which resulted in 1.5 million signatures globally. It continues to urge the United Nations High Commissioner for Human Rights to call upon China to end the crimes against humanity and initiate further investigations.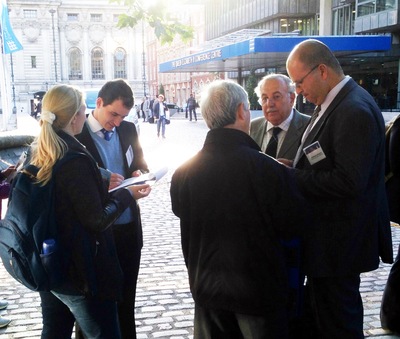 Three doctors from Brazil learned about the crimes of organ harvesting in China and signed the DAFOH petition right away.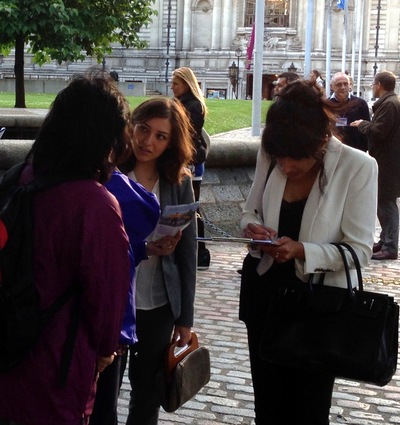 Participants from the 2014 Joint International Congress sign the 2014 DAFOH petition.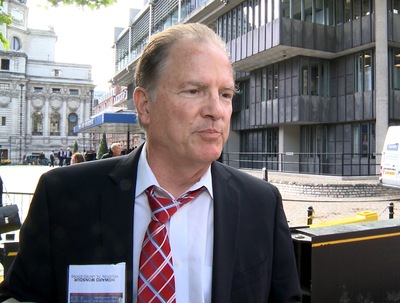 Dr. Howard P. Monsour, chief of Hepatology at Houston Methodist Hospital in Houston, Texas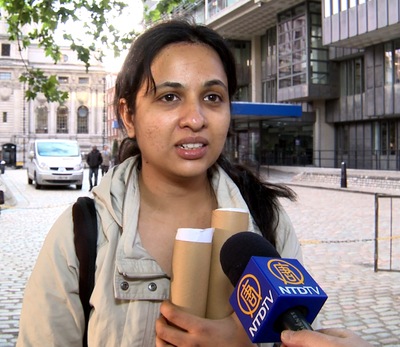 Dr. Ruchi Sharme from India
Dr. Ruchi Sharme, a surgeon currently working in a hepatology and liver transplant unit in India, spoke with Falun Gong practitioners to learn the facts.
Dr. Sharme was adamantly against the crime of forced organ harvesting: "This is completely inhumane. No human being deserves to be treated this way. No one has any right to harvest organs from people who have not given their consent. It should stop and it's unacceptable.
"It's important to spread awareness about such an issue. Only if people are aware of something, can they do something to stop it," she added.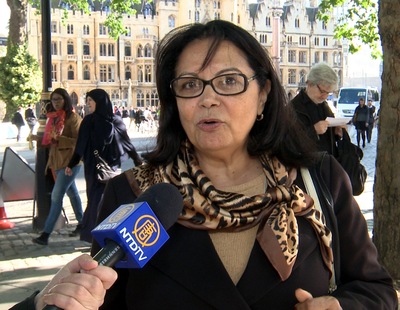 Dr. Ilka Voin from Brazil said, "It's important for everyone to say that we are against this fact [organ harvesting in China]... It's against humanity."
Dr. Misur from Auckland, New Zealand, signed the DAFOH petition without hesitation. She also told Falun Gong practitioners that she and her colleagues voiced their support for practitioners at an organ transplant conference held in her home country.
Two American doctors had already heard about the forced organ harvesting from living Falun Gong practitioners in China.
Quite a few Chinese doctors attended the conference. Several listened to Falun Gong practitioners and took their materials to learn more about the independent investigation that verified the existence of forced organ harvesting from living Falun Gong practitioners in China. One signed the DAFOH petition and said that he would make sure not to be part of it.
The 2014 international congress was hosted jointly by the International Liver Transplantation Society (ILTS), the European Liver and Intestine Transplant Association (ELITA), and the Liver Intensive Care Group of Europe (LICAGE). It is being held at the Queen Elizabeth II Conference Centre from June 4 through 7.
The weekend prior, the Medical Society of Virginia passed a resolution to condemn the systematic, state-sanctioned organ harvesting in China and to express its support for the pending House Resolution 281 in the U.S. Congress.