Medical Society of Virginia Passes a Resolution to Condemn Organ Harvesting and Support Pending US Congressional Resolution
June 01, 2014 | By Minghui correspondent Brianna Pendleton
(Minghui.org) At its special interim meeting held in Glen Allen, Virginia, on May 31, 2014, the House of Delegates of the Medical Society of Virginia (MSV) passed a resolution to condemn systematic, state-sanctioned organ harvesting in China and express its support for the pending House Resolution 281 in the U.S. Congress.
"It [organ harvesting] is medical malpractice, immoral. I would consider it a modern holocaust in medicine... And the only way to stop that is to give them a voice of conscience. It is not the right way to do things, to harvest organs. It's state-sanctioned... It's totally, absolutely wrong and a new form of evil," said Dr. Manuel M. Belandres, the initiator of the resolution, an MSV member and a general trauma surgeon.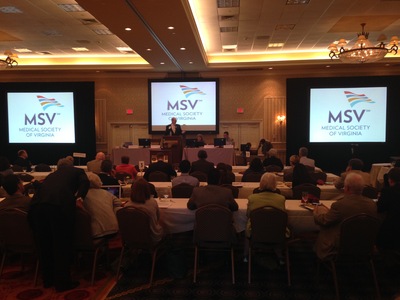 MSV's special interim meeting at the Wyndham Virginia CrossingsHotel and Conference Center in Glen Allen, Virginia, on May 31, 2014
The resolution calls for "a full and transparent investigation by the United States Department of State into organ transplant practices in the People's Republic of China, and for the prosecution of those found to have engaged in such unethical practices."
It also recommends that the US State Department issue a travel warning for US citizens traveling to China for organ transplants and bar the entry of those who have participated in organ harvesting.
MSV is a professional association of physicians, physician assistants, and medical students. Its official website boasts nearly 9,000 members.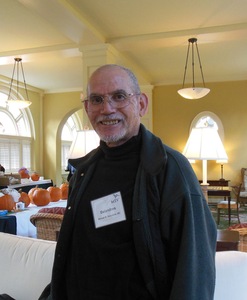 Dr. Manuel M. Belandres, initiator of MSV resolution 13-207: "A Resolution to Support/Co-Sponsor U.S. HR 281"
In addition, Dr. Belandres personally appealed to the conscience of his colleagues in China: "It's state-sanctioned. There's no reason to believe that they [doctors in China] cannot change." He asks them to stop blindly carrying out the state-sanctioned orders and to be aware that the global medical community knows about the crimes of organ harvesting in China and won't tolerate it.
"It's about time that they have to discontinue this kind of practice, if they want to be members of the global medical community," he added.
The resolution also calls for an end to the persecution of Falun Gong and recommends that the MSA Board of Directors study the issue.
U.S. House Resolution 281 was initiated in summer 2013 by Congresswoman Ileana Ros-Lehtinen from Florida and Congressman Robert Andrews from New Jersey to condemn the systematic, state-sanctioned, forced organ harvesting from prisoners of conscience in China, a large majority of whom are Falun Gong practitioners.
Over 160 congressmen, more than a third of the House, have co-sponsored the resolution before the pending floor vote. The almost equal number of Democratic and Republican co-sponsors highlights the bipartisan support for Falun Gong.
The resolution passed the Asia Subcommittee markup of the House Committee on Foreign Affairs on December 11. The subcommittee markup is the first step that leads to markup at the Full Committee of Foreign Affairs and scheduling for a vote on the House floor.