Falun Dafa Practitioner Unlawfully Detained and Tortured While Awaiting Trial
October 25, 2014 | By a Minghui correspondent in Beijing
(Minghui.org) Beijing Falun Dafa practitioner Mr. Li Hongshan (李洪山) was unlawfully arrested for raising awareness about Falun Gong and the authorities' plan to sentence him to prison.
For going on hunger strike to protest, the guards force-fed Mr. Li and locked him in a tightly watched cell. The guards instigated inmates to torture him and pressure him to renounce Falun Gong.
Officers from Beizang Village Police Station arrested Mr. Li on August 25, 2014. He was taken to the Beijing Detention Center the next day and transferred to Daxing District Detention Center on September 8. On October 15, he was transferred again to Beijing First Detention Center.
For the past few years, the authorities have been transferring Beijing Falun Dafa practitioners to Beijing First Detention Center after their arrests were approved. They are given "trials" in the detention center and sent back to their local courts for sentencing.
Mr. Li is 42 years old and from Suibin County, Heilongjiang Province. He learned Falun Dafa in 1996 and his health improved in many ways, including being cured of chronic insomnia. He graduated from Jixi University (now Heilongjiang University of Technology) in 1998 and became a military officer in Suibin. He earned several merit awards for his hard work and became one of the youngest reserve cadres.
Since the Chinese regime began persecuting Falun Gong in 1999, he has been subjected to constant police harassment and abuse. He went to Beijing to appeal for Falun Gong in 2003. The police arrested him and he was sent to Lianjiangkou Prison in Heilongjiang for five years. After his release in 2008, the local police refused to give him his residence certificate.
Beijing First Detention Center located at 501, Dougezhuang Township, Zhaoyang District, Beijing. Telephone: +86-010-87395170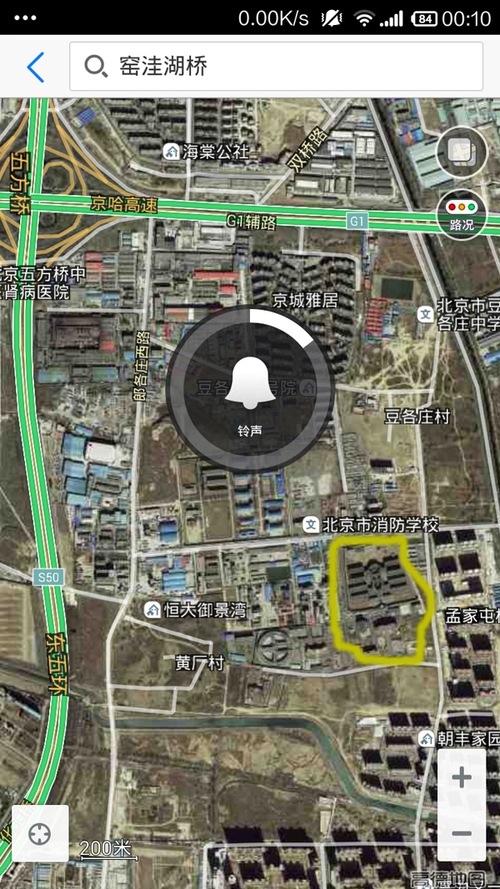 The upper left side is the Wufang Bridge, an Overpass on East 5th Ring Road in Beijing. The green east-west bound highway is the Beijing-Harbin Highway. The place in circled in yellow on the lower right is the Beijing First Detention Center.
Perpetrators involved in persecuting Mr. Li:
Beizang Village Police Station in Daxing District, Beijing: +86-010-60275110Lu Baoqiang (陆宝强), directorLi Xiuchen (李秀臣), political commissioner
Daxing Police Department, Beijing: +86- 010-69243071Ma Fei (马飞), officer at Pre-trial Division: +86- 13601282606
Pre-trial Division of Daxing Detention Center: +86-010-61217239, +86-010-61212006, +86-010-61212876
Domestic Security Division of Daxing Police Department, Beijing: +86-010-69232919Yang Lianjiang (杨连江), captain: +86-13910316211Li Xuejun (李学军), deputy captain:+86-13911836718Liang Kuan (梁宽), officer: +86-13811079256
Daxing District 610 OfficeMa Chunyuan (马春元), director: +86-13716002418Wu Chuanhai (吴传海), division chief:+86-13439255202
Pre-trial Division of First Detention Center, Beijing: +86-010-87395254