Indonesia: Introducing Falun Gong at a Shopping Mall (Photos)
(Minghui.org) After well-received performances by the Falun Gong group's Divine Land Marching band at a shopping mall in Jakarta last December, the manager invited the group to return on January 5 to introduce the practice.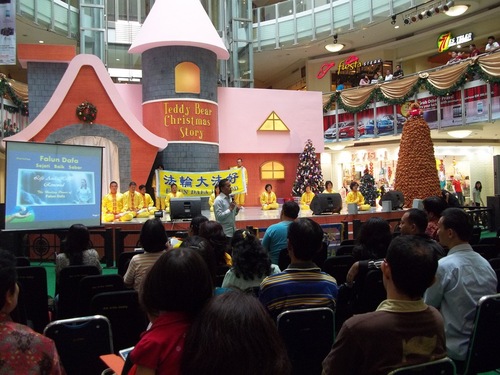 Demonstrating the exercises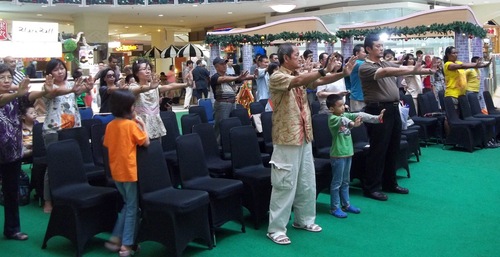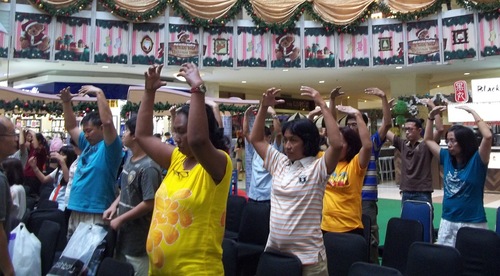 People in the audience follow along to learn the exercises
The mall allotted two hours for practitioners to introduce the exercises and the teachings of Falun Gong. Practitioners gave a brief overview of the spread of Falun Gong around the world. They also demonstrated the exercise movements and shared experiences of how they personally benefited from the practice.
A good number of people watched the presentation and followed along with the demonstration to learn the exercises. Some audience members asked questions. Some bought the book Zhuan Falun , and asked for the contact information of the local exercise sites.