Mr. Chang Shi's Family Threatened by the Jilin Court to Dismiss His Lawyer
August 27, 2013 | By a Minghui correspondent from Jilin Province, China
(Minghui.org) Mr. Chang Shi, formerly an engineer at the Jilin Telecommunications Bureau, was arrested for buying and selling two cell phones with Multimedia Messaging Service (MMS). He has been detained at the Jilin Detention Center for seven months. His lawyer will plead not-guilty on his behalf and filed all the necessary documents with the Fengman Court prior to April 19, 2013. The court officials have lied, created obstacles, and threatened his family with dismissing the lawyer.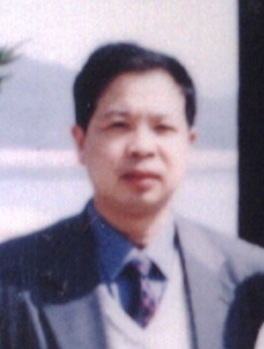 Mr. Chang Shi
Mr. Chang, 53, graduated from the Changchun University of Posts and Telecommunications. He was one of the key technicians in the bureau and for many years was recognized as an outstanding performer.
Mr. Chang's wife, Mr. Zhang Jingdong, suffered heart disease and many other illnesses and struggled to keep regular work hours.
They went to study Falun Gong together daily with the hope of improving her health in 1997. All of her symptoms disappeared within a month. She has been healthy ever since and has not needed any medications. The couple became Falun Dafa practitioners.
Tortured, Victim of Extortion, Fired
Since the persecution of Falun Dafa began in July 1999, Mr. Chang has been speaking to people about Falun Gong and the persecution.
He was arrested by the Jilin Security Bureau on April 16, 2002. The officers ransacked his home, seized his computer, printer, disc burner, and a new minivan valued at more than 30,000 yuan, as well as his daughter's gold necklace and other items.
The police tortured Mr. Chang, attempting to get information from him about practitioners who were making Falun Gong informational materials. One of the methods used was called "iron bars grinding the legs." The muscles in his legs were separated from his bones.
Officer Chen blatantly extorted money from him, demanding 50,000 yuan for his release. Mr. Chang was incarcerated at the Jilin Detention Center for six months. The police extorted a large amount of money from his family and friends before they released him.
Mr. Chang lost his job at the Jilin Telecommunications Bureau, his wife was sent to a forced labor camp, his daughter was sent to a brainwashing center, and a family lease on a booth was terminated.
Police and community workers arrested Mr. Chang, his wife Ms. Zhang, and their daughter Ms. Chang Huiying in front of their condo at noon on August 9, 2012. They confiscated the key to their home from Mr. Chang and ransacked it.
Mr. Chang's Wife Incarcerated and Daughter Sent to Brainwashing Center
Ms. Zhang was incarcerated in the Jilin Detention Center. She was in critical condition just two weeks later. Still needing an oxygen tank, she was taken with the oxygen tank to the Changchun Women's Forced Labor Camp. Ding Lijie, director of the Jiangnan Police Station in Fengman District, said, "We will take her to Changchun (forced labor camp) even if it means we have to carry her." She was released, because the labor camp refused to accept her due to her health.
Ms. Chang Huiying, 19, suffered more than three weeks of brainwashing in the Shanhezi Brainwashing Center.
Mr. Chang's family leased a booth at Beihua University. They made a living selling small commodities. The administration of the university terminated their lease after they were arrested.
Fengman Court Made Repeated Demands That the Family Fire Their Lawyer
Mr. Chang's family hired a lawyer from Beijing for a not-guilty defense after they learned that the Fengman Police Department would file charges against Mr. Chang. The lawyer completed all the legal processes with the police and the Procuratorate by the end of March 2013, and mailed all documents to the Fengman Court by mid-April.
Case agent Zhao Liang, female, in the Fengman Court called Ms. Chang on Friday April 19, 2013, and told the family not to use an out-of-town lawyer. They were given one week to hire a local attorney.
Conversation with a Case Agent
The family went to the court on Monday and talked to Zhao on the phone. When they asked why they could not use an out-of-town lawyer, Zhao answered, "Our superior court has a rule."
Family: "What is the rule?"
Zhao: "The superior court says not in political cases, and Falun Gong is a political case."
Family: "Political case? What's the legal basis? We have hired our lawyer, and the lawyer said that, since you have accepted his documents, you have acknowledged his representation. If you do not return his documents, he will challenge you in court. There is no law against hiring an out-of-town lawyer. The law gives the defense the right to choose their lawyer."
Zhao: "What does your family think?"
Family: "We will stick with our current lawyer, since we have paid him."
Zhao: "If the family insists, I can ask again. I am not the one to make the decision. I can ask again, but I have no idea what the outcome will be."
Family: "Go ahead. We insist."
Zhao repeatedly said that the case was not a regular case, but a political one.
Zhao: "Don't you and your family want a fair trial?"
Family: "Choosing a lawyer is our right. If this right cannot be respected, how can we talk about a fair trial?"
Zhao called the family to the court in the afternoon. Zhao said to Ms. Chang, "The intermediate court has the final say on Chang's case. Jilin Province has many lawyers, and the decision of the intermediate court is that there be no out-of-town lawyers. What you do puts your father at a disadvantage."
The family said if the court did not accept an out-of-town lawyer, the court could issue a written notice to the family. Zhao said, "This is a verbal notice from a superior."
The family talked to Zhang Wendong, the president of the court, on April 26, 2013. Zhang said that was the decision of the state, and as a law enforcement office, they did not talk about the law.
Family Threatened
The court agents have been hiding from the family ever since. They passed along messages to threaten the family, saying that if the family insists on hiring that lawyer, there will be no court hearing, and that Chang will be incarcerated indefinitely. If the family does not hire a lawyer, Chang will have a three to five year light sentence.
Parties involved in the persecution: Zhang Wendong, president of Fengman Court: +86-432-62404419 (Office)