Taiwan: Chinese Tourists Learn the Truth about Falun Gong at Ali Mountain (Photos)
(Minghui.org) On the 14th anniversary of the April 25 Appeal practitioners from the Ali Mountain area in Taiwan set up display boards and held activities at several tourist spots to clarify the truth about Falun Gong and expose the brutal persecution in China to the public. Practitioners have been explaining the truth at the tourist spots at Ali Mountain for a long time, so many tour guides know them and are willing to help them talk to the Chinese tourists.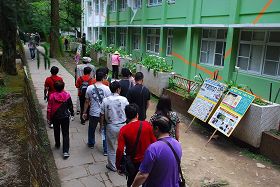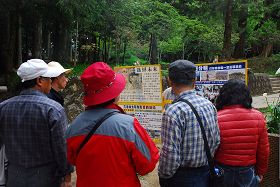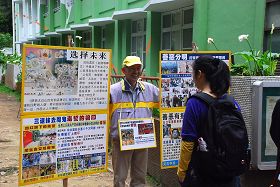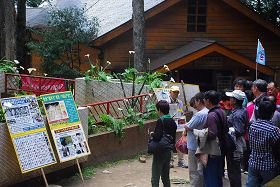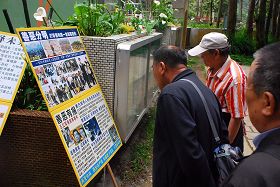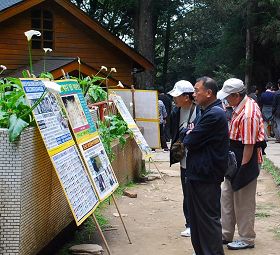 Chinese tourists view the truth-clarifying display boards
Practitioners set up a booth and display boards in front of the Ali Mountain Museum, telling the Chinese tourists about the persecution, the torture that the Chinese Communist Party uses on Falun Gong practitioners, the organ harvesting, and information about quitting the party. Many tourists stopped to read the materials, talk to practitioners, and ask for copies of the Epoch Times newspaper. Some of the tourists expressed their respect for Falun Gong practitioners' courage and spirit.