Falun Gong Practitioners Bring Diversity to Christmas Parade in Richmond, Virginia
(Minghui.org) Falun Gong practitioners in the State of Virginia participated the 30 th annual Christmas parade in Richmond, the capital of Virginia, on December 7.
The annual Richmond Christmas Parade is one of the largest parades in Virginia, with over 100 processions participating each year. The parade was broadcast live on the local CBS TV station. This was the 5 th year that Falun Gong practitioners took part the parade. They are the only procession composed of mainly Chinese Americans.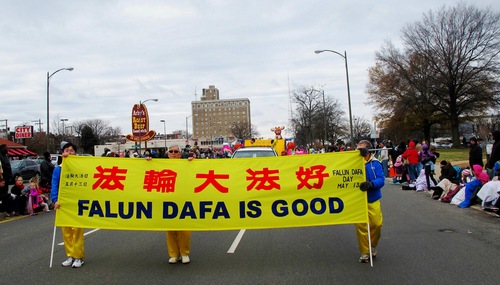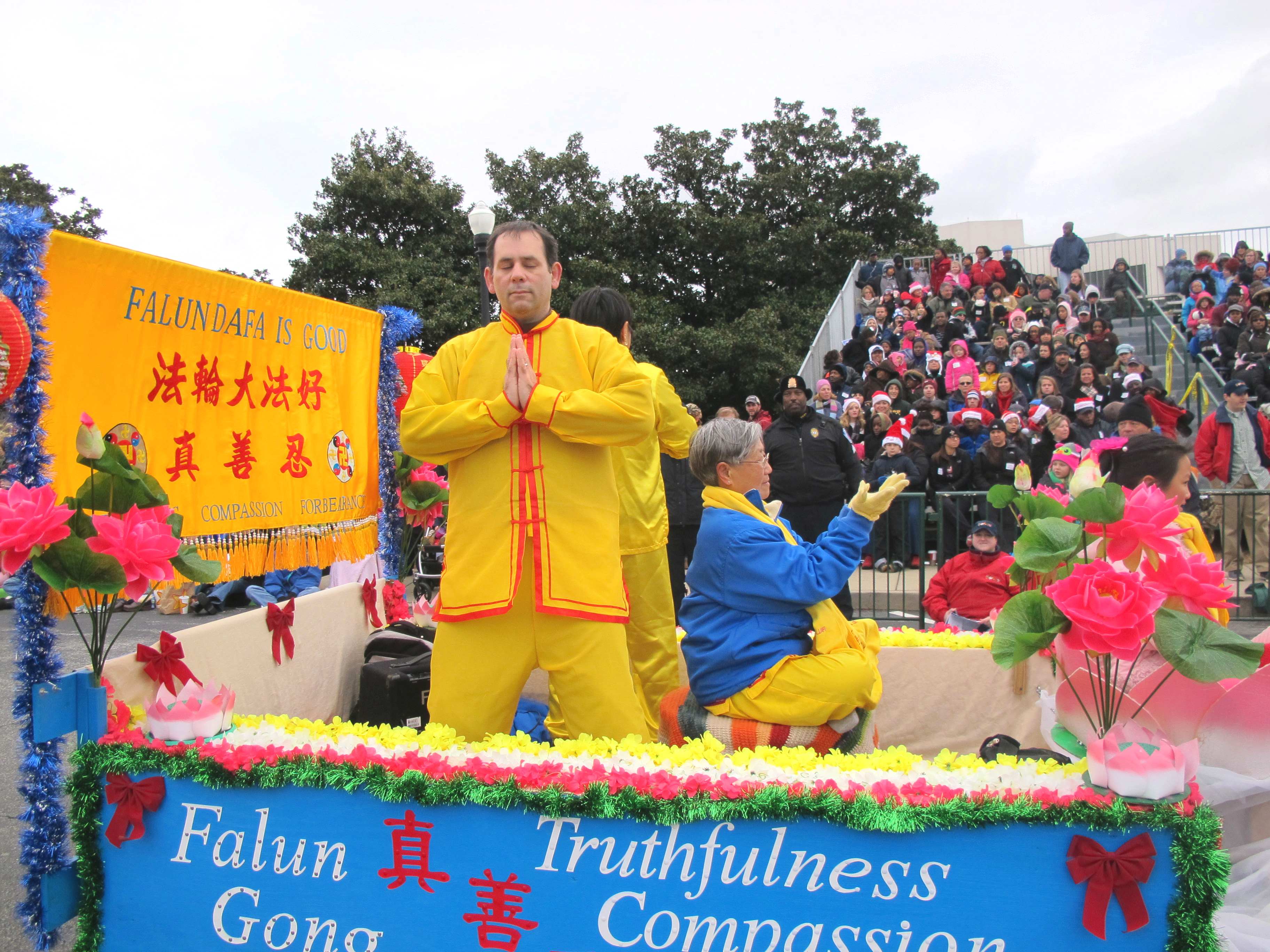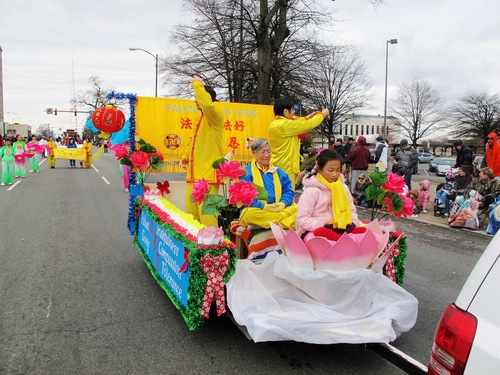 Falun Gong practitioners participate in the 30 th Christmas Parade in Richmond, Virginia.
A young Chinese couple who had just immigrated to Richmond from mainland China took in the parade. When they saw the Falun Gong procession, they exclaimed, "Amazing!" They took many pictures of the Falun Gong practitioners.
Many local people expressed appreciation for the practitioners' unique contribution to the overall diversity of the parade.