Deli Owner Detained and Beaten (Photos)
November 15, 2013 | By a Minghui correspondent in Jilin Province, China
(Minghui.org) Ms. Deng Xiaobo, 49, practices Falun Gong and has been following the principles of Truthfulness-Compassion-Forbearance. However, she was persecuted because of her belief.
Ms. Deng had previously been reported and arrested on April 7, 2003, while she was purchasing tapes at Dongshi Market. She was taken to a forced labor camp to serve a one-year term.
Ms. Deng later opened a deli, and conducted the business honestly and ethically. Her deli has been very popular among the local residents.
Police Ransack Shop and Home
As the owner of the Wuhan Duck Neck deli, Falun Gong practitioner Ms. Deng Xiaobo was preparing to open her shop at 9:00 a.m. on October 18, 2013, when four officers suddenly broke into the shop and arrested her. The police ransacked the shop, and then ransacked her home. Ms. Deng was taken to a brainwashing center and later transferred to the Jilin City Detention Center.
The officers were from the Changyi Police Department and Dongjuzi Police Station in Jilin City, Jilin Province. The police confiscated a computer, a paper cutter, hundreds of DVDs, three cellphones, Falun Dafa books, and other personal belongings. One officer grabbed Ms. Deng by her hair.
Ms. Deng was taken to the Dongjuzi Police Station and interrogated. The officers slandered Falun Dafa and its founder.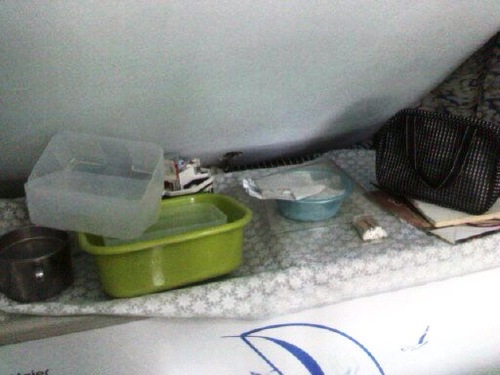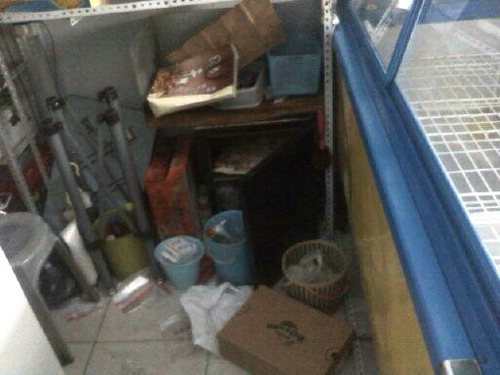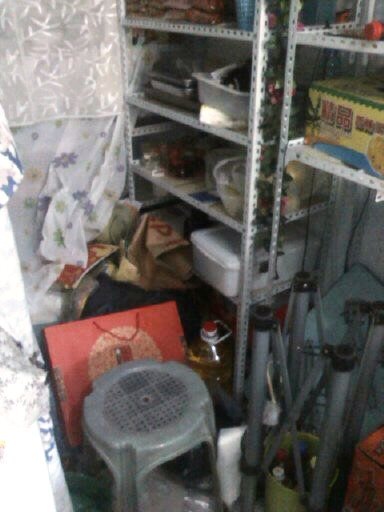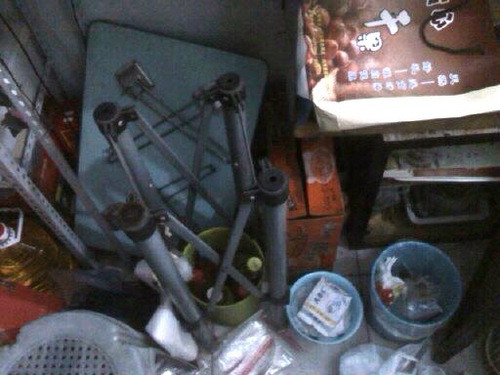 Ms. Deng Xiaobo's deli was left in a mess after the ransacking
Ms. Deng was taken to the notorious Shahezi Brainwashing Center that evening. Two people were assigned to monitor her around the clock. The Jilin City 610 Office ordered five former practitioners, who had been led to believe the slander against Falun Gong, to pressure Ms. Deng to give up the practice. Ms. Deng was threatened and intimidated.
The police took Ms. Deng away on October 21 for "external interrogation." When she returned to the brainwashing center, her body was bruised all over.
Ms. Deng's husband and daughter went to the brainwashing center to request her release the next day. The brainwashing center personnel only allowed Ms. Deng's daughter to talk to her over the phone.
When Ms. Deng told her daughter that she had been beaten, their connection was cut off immediately.