Shen Yun Symphony Orchestra Impresses in Washington
(Minghui.org)
Shen Yun Symphony Orchestra began its 2013-2014 tour at the Kennedy Center Concert Hall on Friday, September 27, 2013.
On the night of September 27, 2013, Shen Yun Symphony Orchestra kicked off its 2013-2014 tour at the Kennedy Center Concert Hall in Washington DC. This was also the orchestra's debut at the venue.
Washingtonians showed their appreciation of Shen Yun music with escalating enthusiastic applause for each performance, culminating in a 10-minute standing ovation. The orchestra graciously obliged with four short encore pieces led by the four conductors: Milen Nachev, Leif Sundstrup, Keng-Wei Kuo, and Yohei Sato.
Of the eleven orchestral pieces and three vocal performances, Shen Yun's original compositions made up the majority of the orchestral selection. Several Western pieces highlighted Shen Yun's flute and trumpet virtuosos and displayed Shen Yun's unique interpretation.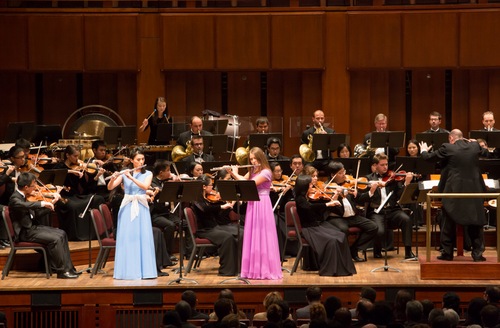 Lana Kuscer and Chia-Jung Lee (left) led the orchestra in performing Rondo Brilliant for Two Flutes and Orchestra, Op. 102. Leif Sundstrup, the conductor, wrote the arrangement.
Typical for Washington, the audience included employees of US government agencies such as the White House, Department of State, Department of Defense, Veteran Affairs, attorneys, United Nations officers, and members of non-profit organizations.
Many seemed taken by the powerful energy of Shen Yun music, and found it hard to put their feelings into words. However, "powerful," "amazing," "uplifting," and "elegant" were some often-heard responses.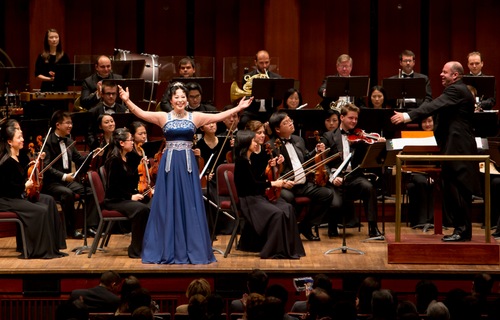 Soprano Min Jiang performs "Heavenly Secret."
Impressed by Shen Yun's Global Versatility and the Combination of the East and West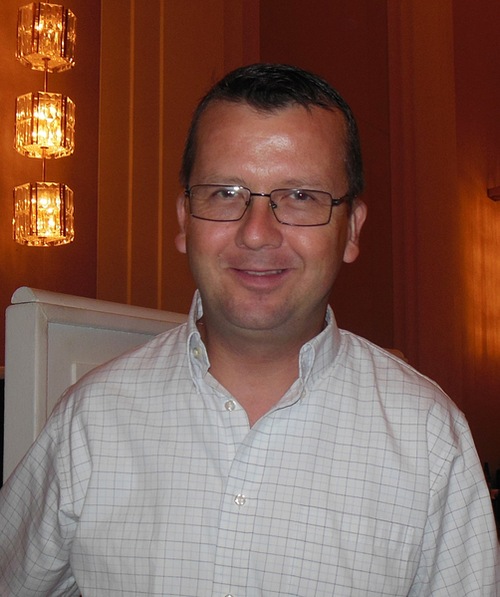 Joe Finnegan, Facilities Manager at the Department of State, was impressed by Shen Yun's versatility.
Joe Finnegan, Facilities Manager at the Department of State, recently returned to the US after an overseas assignment. He said that he heard unique scales and unusual tones and chords in the music of Shen Yun.
He was rather impressed by the precision of Shen Yun Symphony Orchestra as well as its versatility. He said it was "amazing" to see how effortlessly the performers transitioned between genres. "It's been a long time since I have seen such a great orchestra," he said.
He commented on Shen Yun's blending Eastern and Western music: "Those [different scales in Chinese and Western music] are prime numbers that don't gel. So to bring a piece that can put those together is very interesting."
Dr. Christa McClure has her own law firm. She said: "I am deeply impressed by the discipline of the orchestra. The playing together was excellent. I particularly enjoyed the orchestration of the Chinese music. I have never heard it so well done."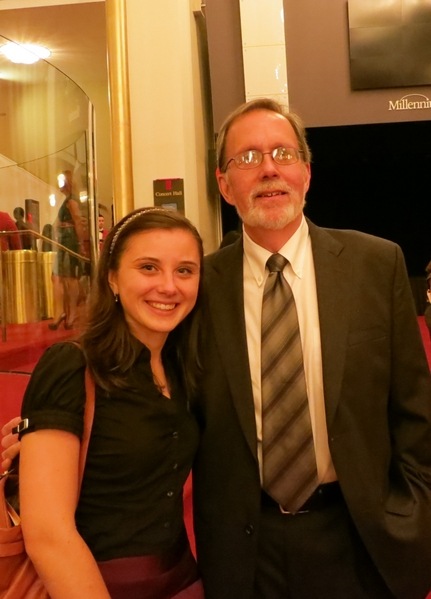 Stewart Hendry (right), a neuroscience professor at the Johns Hopkins University, was most impressed by the Chinese solo instruments. Caterina Salnikova loved the enthusiasm and the emotions in Shen Yun music.
Caterina Salnikova has played violin for 13 years. She also enjoyed the combination of the Eastern and Western music: "It's very interesting how they melt together… Initially you would think that it wouldn't work, and yet, the combination was just really truly beautiful. I personally love the enthusiasm and the emotions they put in their music."
Professor Stewart Hendry specializes in neuroscience at the Johns Hopkins University. He was most impressed by the Chinese solo instruments. He said, "The brass is just spot-on, perfect! I really enjoyed listening to the trumpets. It was fantastic."
Shen Yun Music Is Inspiring, Refreshing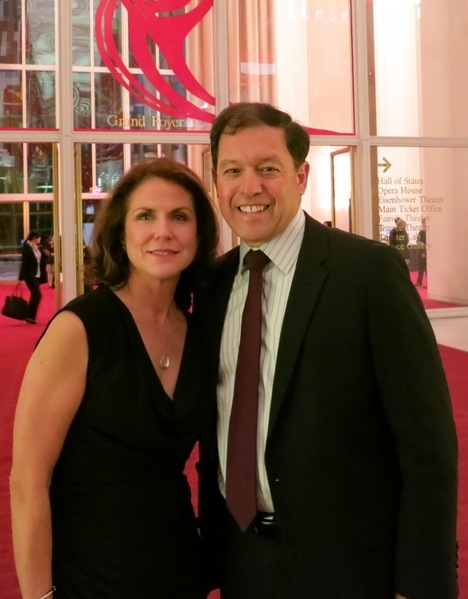 Angela Messer, Executive Vice President at Booz Allen Hamilton, thought Shen Yun successfully blended Eastern and Western music.
Angela Messer is an Executive Vice President at Booz Allen Hamilton, a global consulting company. She attended the concert with her boyfriend and enjoyed it tremendously.
She said: "I thought it was fabulous. I thought that it was energizing. As one of my colleagues put it, it is where East met West. And the combination of instruments and notes, the singing, the different orchestra leaders – it was amazing! High energy, yet tranquil at times. It's a wonderful combination...What impressed me most was the talent amongst the musicians. We had just this generation of young talent with energy, especially with these singers and with different cultures that come together. It was totally energizing. It was inspiring. I felt passionate. I think that the music and the rhythm and energy they combine together – personally you can just see them flow from their fingertips to what we are hearing. It was amazing."
Dorothee Berendes, President and CEO of DB Media Productions, originally came from Germany and is now an entrepreneur in the Washington metropolitan area. She appreciated hearing music from East and West: "I think it was a very interesting approach to combine and play Chinese, Asian music, as well as Western music from Europe and the States. I thought it was highly interesting. I have never experienced that before. I think the way they did it was very elegant and convincing. It was very professional and gave us a very positive feeling."
"The first impression I had was that it was very powerful and also very enchanting, lovely. The music was really lovely and beautiful. There was such a good spirit. I greatly enjoyed it." Ms. Berendes said that after a long and stressful work week, the performance was "truly relaxing and also inspiring."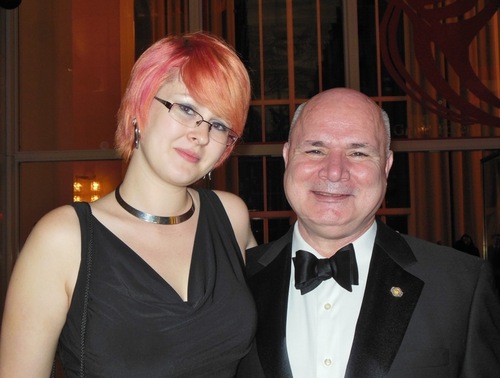 Olen Kline, former Executive Producer with the City of Fairfax Theater Company described the Shen Yun music as "very positive" and "uplifting."
Olen Kline is a former Executive Producer with the City of Fairfax Theater Company. He also works as a database administrator.
Still processing his experience he said, "It was uplifting. And, it was just... hard to put in words... I am still processing emotion, the music, and mentally processing. I work with computers, so everything is a logic construction. I am still putting it together. Once I put it together, then I will be able to describe what I felt and what I heard. Right now though, there is so much to it. It was complex, but it wasn't hard to follow. It was very quick. It was light, uplifting, fast, slow, becoming…You have a dichotomy of feelings come out, so I have to process all that."
Two Hours Seemed Like Just Twenty Minutes
"We started the concert at 8 o'clock, and suddenly it is 10 o'clock. I don't even know where the time went," said Ms. Messer, mentioned above. She continued, "And it just tells something about that combination [of East and West]. Because it kept you on the edge of your seat. It gave you motion. Time went so fast. I want more!"
"It is a must-see, a must listen-to. One you would want to actually have the recording afterwards to appreciate it. But quite frankly, it was more than listening. I enjoyed the visual. I enjoyed seeing the energy on the stage. I think when you combine that… the audience responded. We were sort of in the palm of their hands. We were on the edge of our seats. I think they brought the audience in, which you don't always get. It was great, wonderful!" she exclaimed.
Mr. Kline felt the same: "We could have stayed at least for another two hours." Ms. Rowan Quinn, who accompanied Mr. Kline, echoed: "There are moments that I didn't realize it. I just started sitting up and leaning into the music... It pulled you in, and you weren't even aware of it... It didn't feel like two hours at all. It felt like we were there for 20 minutes. "
The enthusiastic extended standing ovation indicated that this sentiment was shared by many in the audience. Some of the audience members said they were already looking forward to Shen Yun's return to the Kennedy Center Opera House in January 2014.
New York, Boston, Houston, Dallas, Los Angeles, and San Francisco are the next stops for Shen Yun Symphony Orchestra's 2013-2014 season.