Retired Nurse Ms. Chen Jiurong Arrested
May 28, 2012 | By a Minghui correspondent in Liaoning Province, China
Name: Chen Jiurong (陈久荣)
Gender: Female
Age: 67
Address: Shenyang City, Liaoning Province
Occupation: Retired nurse
Date of Most Recent Arrest: May 2012
Most Recent Place of Detention: Shenyang City Detention Center (沈阳市看守所)
City: Shenyang
Province: Liaoning
Persecution Suffered: Home ransacked, detention
(Minghui.org) Ms. Chen Jiurong from Shenyang City, Liaoning Province was arrested in May 2012, by officers from the Chang'an Police Station in the Dadong District, who also ransacked her home. On the morning of May 10, Ms. Chen's family went to the police station to demand her release, but the officers said that Ms. Chen had been transferred to Shenyang City Detention Center at 3:00 a.m. that morning.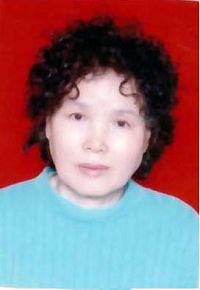 Ms. Chen Jiurong from Shenyang
Ms. Chen Jiurong has practiced Falun Gong for 15 years. Before her retirement, she was a nurse at the High Voltage Switchgear Factory in Pingdingshan City, Henan Province.
Ms. Chen once suffered from many illnesses. While her husband was away working in Vietnam, her son, who was a university student, developed a mental illness. These ordeals put Ms. Chen into such deep depression that she once thought of committing suicide. In 1997, she noticed that her colleagues who practiced Falun Gong had become kind and healthy. Attracted by Falun Gong's miraculous effect on healing illnesses, she also began practicing. Ms. Chen held herself to the standards of Truthfulness-Compassion-Forbearance, and all of her illnesses disappeared. After she began practicing Falun Gong, Ms. Chen became very cheerful and felt like she had been reborn.
Upon learning of her mother's arrest, Ms. Chen's daughter, who lives in Hong Kong, returned home. Many time she went to the Chang'an Police Station with other family members to demand her mother's release, but the officers there told them that paperwork had been sent on to other authorities.
Chang'an Police Station in the Dadong District: +86-24-24830645, +86-24-88294970
Head: Sun Lin
Officers in charge of Ms. Chen's case: Wu Shiwei and Meng Lin
Shenyang Detention Center: +86-24-89241892 (ext 8084), +86-24-89248084
Deputy head: Guo Baoan
Political head: He Dongning
Division No. 3 head: Wang Shuangyuan, Xu Yan, in charge of the persecution of Falun Gong