(Clearwisdom.net) Ms. Shi Xiuqing, Ms. Lu Guifen, Mr. Zhu Guotian and his daughter Ms. Zhu Ping are farmers from Chaoyang County, Liaoning Province. They all practice Falun Dafa. They told their friends and neighbors about the goodness of Falun Dafa, but they have been persecuted by the communist regime for their belief.
(Clearwisdom.net) A trial that took place in Mishan City, Heilongjiang Province, completely ignored the law and carried out a flagrant miscarriage of justice by sentencing the innocent who was falsely accused. The perpetrators brought a false accusation before the court and gave false testimony against an innocent Falun Gong practitioner. After the defense lawyers exposed the false evidence in court, the perpetrators withdrew their case immediately, so as to not be charged. However, the court did not release the falsely accused victim but instead sentenced him to five months of imprisonment.
(Clearwisdom.net) Ms. Hu Xiumei, a practitioner in Cangzhou City, Hebei Province, was
on January 30, 2012, while distributing informational materials about Falun Gong. The next day, when her friends and fellow practitioners Ms. Cao Yanxiang and Ms. Cao Shulan went to the Yunhe Police Station to inquire about her, they were also arrested and detained in the police station.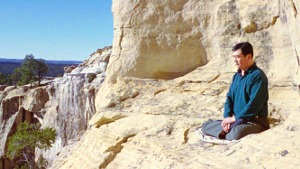 Master Li quietly watching the world from amidst the mountains after leaving New York following July 20th, 1999. (Published January 19, 2000)