Name:
Dong Guangdong (董广东)
Gender: Male
Age: 45 (born in 1967)
Address: Zhongxinggu Village, Dabeijiangu Town, Ninghe County, Tianjin
Occupation: Farmer
Date of Most Recent Arrest: March 31, 2005
Most Recent Place of Detention: Binhai Prison, former Gangbei Prison (滨海监狱)
(Clearwisdom.net) The Inner Mongolia Autonomous Region Women's Prison, also known as the "Yinghua Garment Factory," enslaves their detainees, which include criminal inmates and innocent Falun Gong practitioners. The prisoners make uniforms for the Public Security and the Industrial and Commercial agencies. They also adorn embroidery on sweaters, make fringe for scarfs, pick loose wool and small objects off sweaters, package disposable chopsticks and toothpicks, and sort buckwheat. The semi-finished products arrive at the prison, go through a finishing process and become end products with a "Made in China" label on them. Most of the products are exported through foreign trade, including the sorted buckwheat.
Name:
Liu Chunquan (刘春泉)
Gender: Male
Age: 58
Address: Xiangtan, Hunan
Occupation: Business owner
Date of Most Recent Arrest: February 2002
Most Recent Place of Detention: Wuling Prison (常德武陵监狱)
City: Changde
~ Deaths ~
~ Accounts of Persecution ~
~ Solemn Declarations ~
~ Improving Oneself ~
~ Journeys of Cultivation ~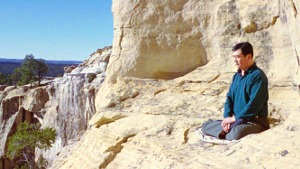 Master Li quietly watching the world from amidst the mountains after leaving New York following July 20th, 1999. (Published January 19, 2000)