Shen Yun Performing Arts to Return to Tampa Bay in May after Success in March (Photos)
(Clearwisdom.net) Shen Yun Performing Arts put on three rousing shows in the David A. Straz Jr. Center for the Performing Arts in Tampa on March 3 and 4, and followed up with an announcement of its plans to return to Tampa Bay in May of this year. All three shows were sold out, and for the last two, additional seats were added to accommodate the audience overflow.
Based in New York, Shen Yun travels around the globe with a brand-new production each year with the mission to revive 5,000 years of rich traditional heritage that has been largely destroyed by the Chinese communist regime in the past 60 years.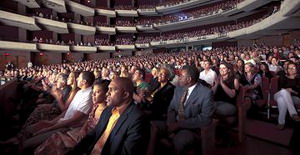 All three shows were sold out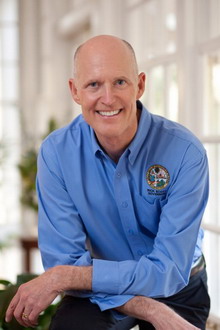 Florida Governor Rick Scott (Courtesy of the Governor's Office)
Prior to the show, Florida governor Rick Scott gave high praise to the company, "Celebrating the excellence and grandeur of classical Chinese dance and music, Shen Yun endeavors to renew a cultural tradition that honors human dignity and virtue."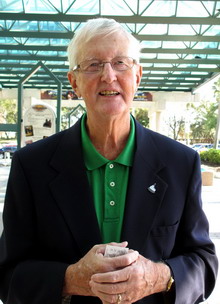 Former bank executive Mr. Ed Lauerman
Mr. Ed Lauerman, former executive at the Farmers and Merchants Savings Bank, praised the show's spiritual aspects, calling Shen Yun's performance a guide to "a divine world." Mr. Lauerman also expressed that although he had seen many Chinese dance shows, this one surpassed all of them. He said that the show helped him to better grasp the Chinese virtues of "family, love, and compassion."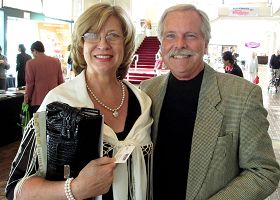 Mr. Rohn Wright and wife Patti
Mr. Rohn Wright and wife Patti thoroughly enjoyed the show, as well. They took away from the show a message of "seeking out, embracing, and defending truth" and praised the show's spirituality. Ms. Wright related how she was deeply moved by the show, particularly a segment about Falun Gong practitioners standing up in the face of brutal persecution, and talked about how tears had filled her eyes as she looked on.