(Minghui.org) May 13, 2012 marks the twentieth anniversary of Falun Dafa's introduction to the public, and is also World Falun Dafa Day. Here, the Minghui editors are calling for submissions of various types from Dafa disciples all over the world that validate and clarify the truth, in order to show our gratitude for Master's merciful salvation and to better validate the Fa and help the world's people see the truth, as well as to help people better understand Falun Dafa disciples, get to know the Dafa disciples' personal experiences and their twenty-year path of elevating themselves physically and spiritually, and in particular, to show people why so many disciples are persisting in cultivation and clarifying the truth with all their might despite suffering thirteen years of persecution from the CCP, how new practitioners are continually joining in to be a part of Dafa cultivation, and to clear away the wicked Party's lies. The submissions are expected mainly to be (but not limited to) essays, poetry, calligraphy, seal cutting, Chinese and Western orthodox artwork, photography, illustrations, music, videos, flash, etc.
…
(Clearwisdom.net) The 23rd Taiwan Lantern Festival is being held from February 6 to 19, 2012, in Guji Town, Lukang, Changhua. Since the opening ceremony, it has so far attracted 6 million visitors.
Name: Jiang Lanying (江兰英)
Gender: Female
Age: 46
Address: Nanchang City, Jiangxi Province
Occupation: Worker
Date of Most Recent Arrest: April 30, 2009
Most Recent Place of Detention: Jiangxi Province Women's Forced Labor Camp (江西省女子劳教所)
(Clearwisdom.net) Today's News from China includes incidents of persecution that took place in 20 cities or counties in 10 provinces. In this report, 17 practitioners were subjected to mistreatment during their detention, and at least 67 practitioners were illegally arrested.
~ Solemn Declarations ~
~ Clarifying the Truth ~
~ Journeys of Cultivation ~
~ Standing Up for Falun Dafa ~
~ Beginning Cultivation ~
~ Journeys of Cultivation ~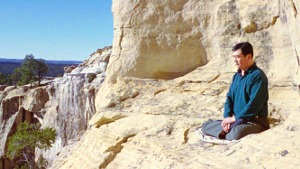 Master Li quietly watching the world from amidst the mountains after leaving New York following July 20th, 1999. (Published January 19, 2000)