(Clearwisdom.net)
Greetings Revered Teacher! Greetings fellow practitioners!
Study the Falun Dafa Teachings Well, and Work Hard
I began practicing Falun Dafa in June 1996, when I was a graduate student. I studied the Falun Dafa teachings and did the exercises daily. I also helped promote Falun Dafa in my school. I remember thinking that it would be so wonderful if every person in China learned such a great practice. In 1999, I went to a different city to work on my Ph.D. In a strange place with a lot of pressure from school, I didn't practice as diligently as before. On July 20, 1999, the Chinese Communist Party (CCP) launched the persecution of Falun Dafa and began arresting practitioners nationwide. I knew that the CCP was defaming and spreading lies about Falun Dafa and the practitioners, but I didn't know what to do. I gradually broke away from Dafa. I still had doubts in my heart, "Why are we being persecuted for following the principles of Truthfulness-Compassion-Forbearance?"
(Clearwisdom.net) Mr. Song Zhiyu from Hebei Province and Mr. Wang Yaheng from Inner Mongolia were recently each sentenced to three and a half years in prison and sent to the Baoanzhao Prison in Xingan Meng, Inner Mongolia. In order to prevent their attorneys from defending them, Chinese Communist Party (CCP) police beat the attorneys and arrested them before the hearings.
(Clearwisdom.net) On November 13, 2011, several dozen Falun Gong practitioners in Shuangcheng City, Heilongjiang Province, were arrested by the Shuangcheng City National Security Team and the Harbin City Police Bureau. They were detained at the Shuangcheng City Detention Center and the Harbin City Second Detention Center.
~ Accounts of Persecution ~
~ Solemn Declarations ~
~ Journeys of Cultivation ~
~ Clarifying the Truth ~
~ Journeys of Cultivation ~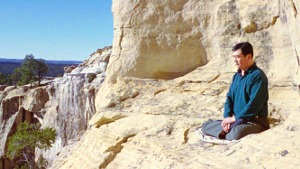 Master Li quietly watching the world from amidst the mountains after leaving New York following July 20th, 1999. (Published January 19, 2000)