Wang Yu, a Teen from Beijing, Arrested Again (Photo)
June 28, 2011 | By a Clearwisdom correspondent in Beijing, China
Name: Wang Yu (王雨)
Gender: Male
Age: 17
Address: Beizhuang Village, Changling Town in Changping District, Beijing
Occupation: Student at the Beijing Electronic Technology Professional School (Automation Engineering College)
Date of Most Recent Arrest: June 5, 2011
Most Recent Place of Detention: Brainwashing center in Changping District, Beijing (北京市昌平区的洗脑班)
City: Beijing
Persecution Suffered: Brainwashing, physical restraint, detention
(Clearwisdom.net) Young Dafa practitioner Mr. Wang Yu, 17, was arrested by the 610 Office in December of last year and taken to a brainwashing center for 13 days, because he was talking about Falun Dafa to his teacher and fellow students.
After returning from the brainwashing center he was monitored and harassed by the 610 Office, which demanded that the school expel him. He became homeless. On June 5, 2011, Wang Yu was arrested again and his whereabouts are currently unknown.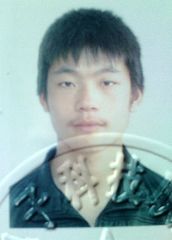 Wang Yu's student ID photo
Seventeen-year-old Persecuted
Mr. Wang Yu began practicing Dafa at a young age. As he grew older, he understood clearly the benefits of living by the principles Truthfulness-Compassion-Forbearance and how they governed daily affairs. He followed the principles when in school. He was a good student and ranked among the top five in his class. After the Chinese Communist Party (CCP) began persecuting Falun Dafa, Wang Yu was harassed, taken to a brainwashing center, and imprisoned.
On December 24, 2010, the young man was arrested at school and taken to the Huzhuang Village Brainwashing Center in Changping District. Qi, the 610 Office director in Changping District, along with Sun Aiping, Lian Xueyu, and Liu, took turns torturing him, demanding that he renounce Falun Dafa and sign the three statements. The young man was under a lot of pressure.
Please see further information about Mr. Wang at: http://www.clearwisdom.net/html/articles/2011/4/16/124431.html
Wang Yu was held in the brainwashing center until January 5, 2011, when winter holidays started. He was then allowed to return home.
Young Wang's mother, Gao Guihua, was arrested by 610 Office agents on April 15, 2011, and taken to the Huzhuang Village Brainwashing Center in Changping District. She was illegally detained and subjected to brainwashing for over 50 days. Young Wang and his family visited his mother and brought her clothes.
Continuously Harassed, then Arrested again
On May 22, 2011, Wang Yu and a friend went to Xihuannan Road in Changping District to purchase a picture frame. He noticed that he was being followed by a police officer, so he left his home temporarily on May 23. In the meantime, the Changping District 610 Office demanded that the school put pressure on Wang's family, to make him quit school.
After 8:00 p.m. on May 31, 2011 while young Wang was having dinner with his family, Sun Aiping and six police officers, including Chen Hailong, arrived at their home. They demanded that Wang follow them, but he refused.
Tian Dman and four police officers banged on the door of young Wang's home at around 5:00 a.m. on June 1, 2011. His grandmother opened the door because Wang was still asleep. They stayed for more than twenty minutes and then left.
On the afternoon of June 1, 2011, at around 5:00 p.m., two police officers came to harass Wang and ordered him not to leave home. That evening, two police officers again came to his home. When asked what their concern was, they said that they just came to see what young Wang was doing.
The 610 Office sent police to harass young Wang's family continuously. Wang's grandparents, who were 77 and 80 years old, were very worried about his safety. They would not go to bed until the officers were gone.
Wang's parents are farmers. They go to work at around 5:00 a.m. daily. Because of the harassment on June 1, they stayed at home the following day.
Young Wang was arrested again on June 5, 2011. The local police station claimed that police officers from the Yizhuang Police Station in Daxing District, Beijing arrested the young man. They told his family not to go see young Wang, as no family visits were allowed.
Wang was persecuted because of his belief in Falun Gong. The persecution of young Wang cannot be justified, especially when it happens to a teenager.
No one knows the current whereabouts of young Wang.
We want to bring the persecution of Wang Yu to the attention of all people of conscience. Hopefully, he can soon return to his home, school, family members, friends and classmates.
Below is a partial list of the main persecutors of practitioners:
Yizhuang Police Station, Daxing District: 86-10-67881733 (phone) 
Changling Police Station, Changping District: 86-10-60761004 
Qi Bingrui, director at the Changping 610 Office: 136-51051478
Lian Xueyu, section head of the Changping 610 Office. He was a member of the People's Liberation Army. During the repression on June 4, 1989, he drove a tank into Tiananmen Square to kill students. Tel: 136-81027211.