Canadian Foreign Minister Expresses Concern about the Persecution of Falun Gong in China (Photos)
August 04, 2010 | By a Falun Gong practitioner in Canada
(Clearwisdom.net) Falun Gong practitioner Mr. Li Zhigang was given a five-year prison sentence by the Chinese authorities in 2009 for remaining steadfast in his belief in Falun Gong. He is now in Hulan Prison in Heilongjiang Province, where he has been subjected to all kinds of torture and abuses. He is in critical condition. Mr. Li's friends and fellow practitioners in Canada sought the Canadian government' help. Canadian Foreign Minister Cannon replied to a practitioner's letter days ago, stating that the Canadian government is seriously concerned about the incident. The Canadian government will make further efforts to urge the Chinese authorities to improve human rights in China.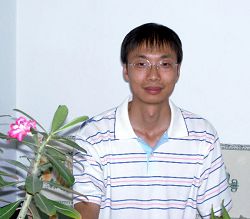 Falun Gong practitioner Li Zhigang
Mr. Li from Harbin was arrested at his home in February 2009 by the Harbin Police Department's 610 Office. The Chinese Communist agents sentenced him to five-years of imprisonment and put him in the Intensive Training Group where the persecution of Falun Gong practitioners is the worst.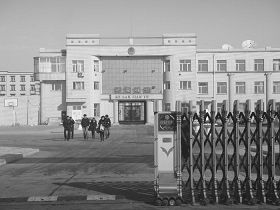 Hulan Prison where Li Zhigang is held
We have learned that the prison guards subjected Li Zhigang to torture, including violent beating and shocking with electric batons and other abuses in an attempt to force Mr. Li to give up his belief. Mr. Li is physically weak, and displays symptoms of serious illness. He was once sent to a hospital for emergency treatment. The prison officials have forbidden family visitation.
Mr. Li's case was exposed by the media in China and abroad in 2009, causing great concerns in society. Overseas practitioners have actively appealed for his rescue.
Canadian Foreign Minister Lawrence Cannon recently stated in his reply letter, "The Government of Canada has serious concerns about the human rights situation in China, including continuing restrictions on religious freedom and persecution of religious groups such as Falun Gong practitioners."
"The promotion and protection of human rights is an integral part of Canada's foreign policy." "Canada consistently raises human rights concerns with the Chinese government, calling on China to respect, protect and promote the freedom of expression, association, and spiritual belief of all Chinese citizens. Canada also continues to raise a number of human rights cases of concern. "
Cannon said that the case of Li Zhigang "merits serious concern." "The Government of Canada calls upon Chinese authorities to guarantee freedom of religion to all Chinese citizens in accordance with the Universal Declaration of Human Rights. Furthermore, we call upon China to release Chinese citizens detained or imprisoned in retaliation for pursuing their right to freedom of religion, including Falun Gong practitioners."
Cannon emphasized in the end, "I can assure you that the Government of Canada will continue to express its concerns regarding human rights and fundamental freedoms to Chinese authorities. "

Canada's Foreign Affairs Minister Cannon's reply letter regarding the case of Li Zhigang