After Being in Prison for Nine Years, Ms. Fu Yan Is Confined in a Small Cell Again (Photos)
December 29, 2010 | By a Clearwisdom correspondent from Liaoning Province
Name: Fu Yan (伏艳)
Gender: Female
Age: 39
Address: Dashiqiao City, Liaoning Province
Occupation: Self-employed
Date of Most Recent Arrest: About 2001
Most recent place of detention: Liaoning Province Women's Prison (辽宁省女子监狱)
City: Shenyang
Province: Liaoning
Persecution Suffered: Detention, illegal sentencing, imprisonment, electric shock, forced labor, solitary confinement, denied visitation
(Clearwisdom.net) Because Ms. Fu Yan refused to give up her belief in Falun Dafa, she was illegally sentenced to 13 years in prison. In May 2003, she was sent to team six, area nine of Liaoning Province Women's Prison. Currently she is again in solitary confinement in a small cell. We call on all people to help rescue her.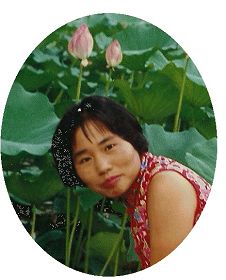 Fu Yan
Ms. Fu Yan began to practice Falun Gong in 1998. Shortly after she started practicing, her chronic psoriasis was healed, and she became physically and mentally healthy.
Ms. Li Yanhua Beaten to Death, Ms. Fu Yan and Others Arrested
Ms. Li Yanhua, a practitioner in her 60's, lived in Dongjiang Village in the Nanlou Economic Development District, Dashiqiao City, Liaoning Province. The police there were notified by informers about her plans to distribute Falun Dafa flyers and arrested her on February 19, 2001. During an interrogation to find out the source of her Dafa materials, they beat the small, elderly Ms. Li with billy clubs, but Ms. Li refused to cooperate or divulge any information. The beatings continued until she became incontinent, losing control of her bowels and bladder. Beaten all over her body and bleeding from her eyes, ears, nose, and mouth, she stopped breathing and died.
This was reported as "Elderly Woman Beaten to Death By Police in Liaoning Province" at the link here: http://www.clearwisdom.net/emh/articles/2001/3/20/5665.html. Incited by officials, related organizations in Dashiqiao City searched everywhere for the source of the article that was submitted to the Minghui website. The police arrested six Falun Gong practitioners, and sentenced them with fabricated charges on February 17, 2003. Wang Changshun was sentenced to ten years in prison, Lu Guozan, Liu Fangxu, Xu Qiang and Ms. Fu Yan were sentenced to eight years each.
Ms. Fu Yan Sentenced to Thirteen Years in Prison and Has Been Tortured for Nine Years
After Ms. Fu was tortured at Dashiqiao City Detention Center, she suffered from heart disease and high blood pressure. When she was sent to the hospital, she got up and left. Two months later she was arrested again and sent to team two, area nine in Liaoning Province Women's Prison. Dashiqiao Court tracked her to Liaoning Province Women's Prison, and added five and a half years to her term. Ms. Fu's family refused to accept the verdict and appealed to Yingkou Intermediate Court. They were rejected. They kept appealing and Yingkou Intermediate Court heard the case in November 2009. Originally the court planned to shorten her term, but the family had to hire a lawyer from Beijing to appeal in the High Court of Liaoning Province in September 2010. The High Court of Liaoning Province agreed to hear the appeal on Ms. Fu's case.
It has now been nine years since Ms. Fu's arrest. She has suffered from brutal torture in Liaoning Women's Prison. Upon her arrival, she was shocked with electric batons because she would not admit to being guilty. Later she was forced to do hard labor. She used to be very healthy, but now suffers from heart disease and high blood pressure. She has suffered from psoriasis several times, and it spread all over her body. There have been times where she has vomited blood, becoming extremely weak. Her family has repeatedly requested her release for medical treatment, but have been rejected. One year ago, because Ms. Fu refused to do the labor, she was put into a small cold cell, and given minimal food and water. Ms Fu's current situation is unknown.
Ms. Fu has been forbidden family visits for over twelve months, and her family have not received any letters in that time. After Liaoning Provincial High Court heard the appeal on Ms. Fu's case on September 13, 2010, the lawyer and family immediately went to see her. However, they were turned away with the excuse that she was in solitary confinement.
From a report on February 10, 2010: It was very cold and small cell. Ms. Fu Yan did not have blankets, cotton clothes or cotton trousers. She had two tumors on her neck which have now turned into cancer.
On April 21, 2010 it was reported: From November 11, 2009 to December 9, practitioner Ms. Fu Yan was not given warm clothes, and she only wore a pair of thin cotton trousers. There was a thick layer of frost on the door of her solitary cell, but after the inspection official left, Ms. Fu Yan was sent back to the small cell where she had been detained for two months.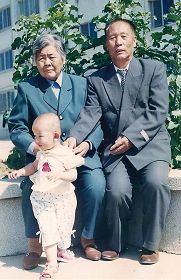 Ms. Fu Yan's parents
When Fu Yan was sent to prison, her daughter was only 3 years old and living with her grandparents. Ms. Fu Yan's fourth sister also practiced Falun Gong, and was sentenced to nine years in prison. After years of waiting for his two daughters to come home, their father passed away in 2008 from emotional pain and despair. Their mother is now 77 years old and struggling to support Ms. Fu's child. After 7 years of waiting, Ms. Fu's husband divorced her in 2008. He has not been seen by her family since. Her eldest sister suffered a cerebral hemorrhage, and is now lying in bed and unable to take care of herself. Her third sister has physical disabilities, and is struggling to keep the family together. Her fourth sister has just been released from prison, but is mentally and physically exhausted after 9 years of constant labor and persecution.
Liaoning Province Women's Prison
Warden: Yang Li 86-24-89296666 (Office), 86-24-86914173 (Home), 86-13390118299 (Cell)
Director of Area 9: Wu Li 86-24-89296896(Office), 86-15698808066(Cell)
Falun Gong practitioners detained at Area 9: Fu Yan, Meng Yuhua, Zhao Liyin, Zhang Lijuan, Xu Xiuyun, Deng Guili, Song Yuping, Zuo Lizhi, He Xiaoqiu, Yu Lixin, Sun Lanfang, Liu Suhuan
Related article:
http://www.clearwisdom.net/html/articles/2010/2/10/114543.html