Ms. Wang Gaizhen Sent to Forced Labor Camp in Taiyuan, Shanxi Province for Two Years
November 01, 2010 | By a practitioner from China
Name: Wang Gaizhen (王改珍)
Gender: Female
Age: Unknown
Address: Datong City, Shanxi Province
Occupation: Nurse
Date of Most Recent Arrest: July 26, 2010
Most Recent Place of Detention: Xindian Women's Forced Labor Camp (新店女子劳教所)
City: Taiyuan
Province: Shanxi
Persecution Suffered: Forced labor, home ransacked, interrogation, detention
(Clearwisdom.net) Practitioner Ms. Wang Gaizhen is a nurse in the department of neurology at the Third Hospital of Datong City Mining Bureau. She was arrested at work for her beliefs on July 26, 2010 by officers from the Urban District Police Department. After being detained for more than a month at the Datong Detention Center, she was sentenced to two years of forced labor on September 17, 2010. She is imprisoned at the Xindian Women's Forced Labor Camp in Taiyuan City, Shanxi Province.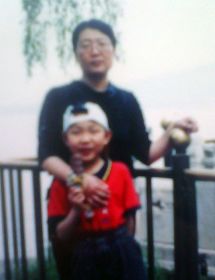 Ms. Wang Gaizhen and her son Ming Yu
This is the third time that Ms. Wang has been arrested for her beliefs. She was arrested for telling others the facts about Falun Dafa on November 2, 2001, and was subjected to three years of forced labor at the Xindian Women's Forced Labor Camp.
During a raid led by the Tatong 610 Office on November 7, 2006, more than a dozen officers from the Mining District Police Department ransacked her house and seized her computer and printer. She and her son, an eight-year-old named Ming Yu, were taken into custody and brought to the security department of the Datong City Mining Bureau Machine Tool Factory.