Wang Junfeng Detained in Solitary Confinement in Tailai Prison, Family Appeals to Keep Him from Being Persecuted
Name: Wang Junfeng (王俊峰)
Gender: Male
Age: 43
Address: Unknown
Occupation: Electric Wire Patrol
Date of Most Recent Arrest: April 25, 2003
Most Recent Place of Detention: Tailai Prison (黑龙江省泰来监狱)
City: Qiqihar City
Province: Heilongjiang Province
Persecution Suffered: Detention, sleep deprivation, electric shock, extortion, imprisonment, solitary confinement
(Clearwisdom.net)
On October 4, 2009, Falun Gong practitioner Mr. Wang Junfeng, illegally imprisoned in Tailai Prison in Heilongjiang Province, was put into solitary confinement and tortured. His family appealed to the related government authorities to keep him from being persecuted.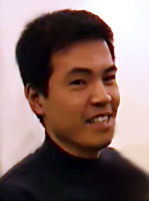 Wang Junfeng
Mr. Wang, born on June 22, 1966, worked with the electric wire patrol of the Harbin Electricity Supply Bureau. He started to practice Falun Gong in 1995. Before that he had serious myocarditis and many other diseases, but his health soon improved and his many diseases, including hemorrhoids, all disappeared. Previously, he also had a very hot temper and he frequently yelled at his wife and even beat her. After he practiced Falun Gong, he no longer had a bad temper and his family lived in harmony.
Since 1999, when the CCP started to persecute Falun Gong, Mr. Wang has used all kinds of opportunities to tell people about the greatness of Falun Gong and how he benefited from practicing. On April 25, 2003, he was arrested by officers from the Public Security Bureau of the Daoli District Police Department in Harbin City while he was driving his taxi. The police covered his head and secretly detained him in a small, dark room in Jiangbei. The police brutally tortured him and did not allow him to sleep. They also tied an electric wire to one of his toes and used electric shocks to torture him. Mr. Wang's back still has a big scar due to the electric shocks.
After the Nangang District Court extorted tens of thousands of yuan from Mr. Wang's family, they still illegally sentenced him to 11 years imprisonment.
Mr. Wang is now in the Third Squadron, Seventh Brigade in Tailai Prison in Heilongjiang Province. On October 4, 2009, he was ordered into solitary confinement and his hands and feet were cuffed because he read the Falun Gong books inside the prison dorm. He suffered brutal torture in solitary confinement.
On October 14, 2009, Mr. Wang's family became aware of his situation in the prison. His parents, who are both over 70, his two elder sisters, younger brother, and other relatives and friends went to the Heilongjiang Province High Procuratorate and Heilongjiang Province National People's Congress to appeal on his behalf. The officer at the National People's Congress told them to go the Heilongjiang Province Appeals Bureau, but when they got there, they were told to appeal to the Heilongjiang Province Judicial Bureau. After a few hours, they finally arrived at the Appeals Office of the Heilongjiang Province Judicial Bureau and inquired about Mr. Wang.
The director of the Appeals Office, Li Guoxiang, called the warden of Tailai Prison. The warden said that the guards did not beat Mr. Wang. The family then asked whether the guards had incited the prisoners to beat Mr. Wang, to which the warden replied that the prisoners did not beat Mr. Wang either but that maybe the prisoners pushed him a little. The warden emphasized that the guards did not touch Mr. Wang at all.
His family said, "If you want us to believe you, you need to let us see Wang Junfeng. If your prison really did torture him, we will continue to appeal to the highest levels of authority." The warden responded, "You have to wait until after October 18. The rule is that the detention time in solitary confinement is half a month, and detained prisoners are not allowed to have visitors during that time. Even after half a month, you may not be allowed to see him." Mr. Wang's family insisted that they wanted to see him sooner, but the warden denied their request.
Mr. Wang's parents and two sisters finally broke through the resistance and arrived at Tailai Prison at noon on October 21. But they had to wait until after 2 p.m. before they were able to see Mr. Wang. They noticed that he had just had a haircut and his beard was shaved. His sister saw that his left wrist was scarred as a result of handcuffs being embedded into the flesh. During the conversation, they found out that Mr. Wang had been detained and tortured in solitary confinement for half a month and only had three bowls of very thin corn flour soup to eat every day.