Canberra, Australia: Lawyer: "The Dances and Music are World Class" (Photos)
April 18, 2008 | By Xinyu
(Clearwisdom.net) John Li, a lawyer in Canberra, Australia, went to see the Chinese Spectacular on April 12. He said: "The show was great! Better than I expected. The dances and music are world class. The music was touching and the dances were beautiful and professional."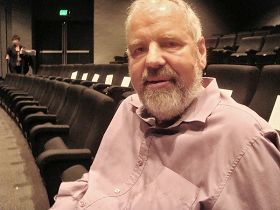 Mr. John Li, a famous lawyer of Canberra
Mr. Li said: "The show was extraordinary! Incomparable, especially the backdrops.""Through the dance 'Fruits of Goodness,' I see the basic meaning of life. We should consider others and take care of each other. We need to help those who need help and be compassionate to the people around us. This is the basic moral standard and principle."
Mr. Li remarked: "The persecution of Falun Gong continues. We should stand up to defend justice and drive away the evil. We need to stop the persecution. Only by doing this can society can have real peace and happiness." "The morality of human society needs everybody's effort to protect," he said.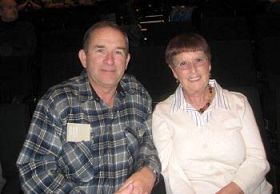 Mr. Stewart Boyet of Canberra and his wife Yvonne
Mr. Stewart Boyet of Canberra and his wife Yvonne watched the show on April 12. They found the show to have profound and rich content. They said, "We've never seen such a splendid show in Canberra in the last 40 years. The Chinese dances were gorgeous; the music was touching and costumes were colorful."
Regarding the dances "Rising Lotus Flower" and "Power of Awareness," "We were touched from the bottom of our hearts. They made us think what we should do and how we should choose our future. We need to think about what the purpose of life is."
"We are very lucky to have a chance to enjoy the show. We hope the show will be held here again," they said.