Corporate Board Member: We Are Fortunate to Be Here (Photos)
(Clearwisdom.net) On March 22, 2008, the Divine Performing Arts Company of New York presented its first Chinese Spectacular show in Sueseong Artpia, Daegu.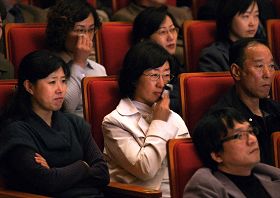 Korean audience members deeply touched by the Chinese Spectacular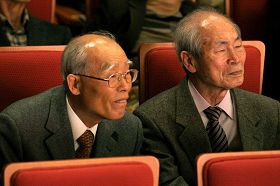 Korean audience members
Mr. Li, a high tech company board member, and his wife came from Seoul to see the show. Mr. Li said that he knew that Daegu was the last stop for the Spectacular in Korea and they really didn't want to miss such a precious opportunity.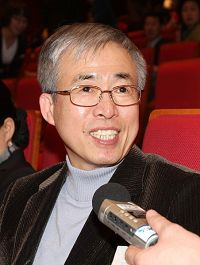 High tech company board member Mr. Li
After the show, Mr. Li said, "We are fortunate to be here. The whole show was great and we loved it. The high-tech backdrop, the dazzling costumes, the delicate colors--everything was outstanding."
He said that he had heard that the Chinese Communist Party had pressed the Korean State-owned KBS TV Station to cancel the Divine Performing Arts' show in Busan. "I heard about this incident. One employee in my company serves as an interpreter for the Divine Performing Arts and I learned about it from him. I also saw a video about this case. I am very sad about this and cannot believe it could happen in Korea."
"We thankful for Daegu hosting this show. It provides a good opportunity for local residents to learn about Chinese culture. Art is a great medium through which to promote good relations between Korea and China. We sincerely thank the hosting organization for giving us this opportunity."
After the show, United Press Daegu Director Mr. Zhao said that he thought the skillful choreography was very impressive.
"This is the first time I've ever seen Chinese classical dance. The show was splendid--every movement in the dances was very natural. The piece that impressed me the most was 'Drummers of the Tang Court,' which was very rhythmic. The story portrayed by the 'Lady of the Moon' was very beautiful."