Divine Performing Arts Shows Given Rave Reviews in Philadelphia (Photos)
(Clearwisdom.net) From December 19 to 21, the Divine Performing Arts New York Company presented four shows at the Merriam Theater in Philadelphia. Audience members responded to the compassion and beauty of the performances with rave reviews.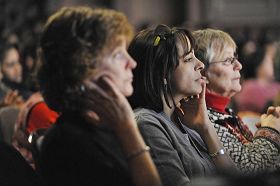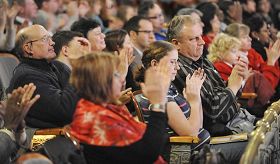 December 21, Merriam Theater audience absorbed in the Divine Performing Arts New York Company show
Mr. Tang of Washington, DC, made a special trip to see the show. He commented, "The show is really good. From the costumes to the choreography, the orchestra--everything was very good. I have seen many Chinese shows in the US, including many presented by groups from Mainland China, but none of them is as good as this one; there's no comparison. In particular, I like the fact that show presents history and traditional culture."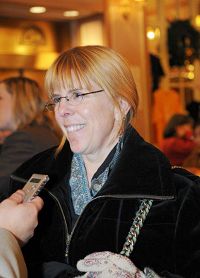 Amy Love: "The show conveys a very good message and gives people hope."
Amy Love is a psychiatrist in Philadelphia. She said that she loved the brilliant color and thought the show was gorgeous and elegant. She said the persecution of Falun Gong reminded people of another China and that the show conveyed a very good message: "A good life is not lived in vain, and you don't die in vain, either. The show gives people hope."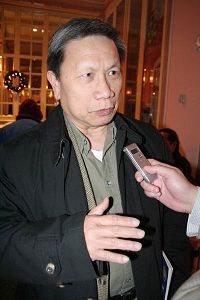 Dinh Doan: "The Divine Performing Arts show is for everyone, not just Chinese people."
Dinh Doan, director of the Vietnam Veterans of America, drove from Washington, DC, to see the show. He said that he liked the choreography and thought that the performance was very unique and inspiring. "The show brings people hope. I think that everyone will see hope in this show. This show is not only for Chinese people but also for everyone." Mr. Doan said that he would encourage friends in his community to see the Divine Performing Arts show.