Philadelphians, Both Chinese and Western, Commend the Divine Performing Arts (Photos)
(Clearwisdom.net) The Divine Performing Arts New York Company presented four shows at the Merriam Theater in Philadelphia December 19-21. Philadelphians had sincere praise for the beauty and compassion displayed in the shows.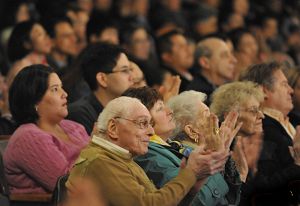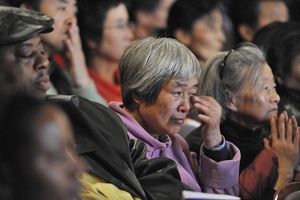 Divine Performing Arts captivated the Philadelphia audience
Mr. Lin, who originally came from Hong Kong, said that the show successfully portrayed traditional Chinese culture. "I love Chinese culture, and I saw culture from different regions within China in this show. I brought our children so that they could appreciate Chinese ethnic dance, folk dance, and classical dance."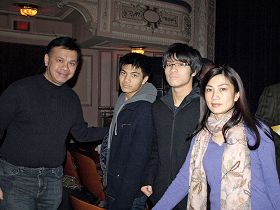 Mr. Lin and his family
As she left the theater, Mrs. Wen said that the show was "great--the best I've ever seen."
Christian Hernandez works at the PNC Bank. This was his second experience with the Divine Performing Arts. He said, "This is completely different from our culture and I find it very interesting. I especially like Mulan. I can't wait to see the new acts next year."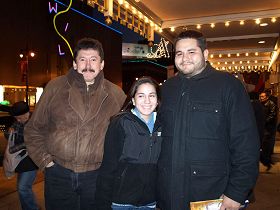 PNC Bank employee Christian Hernandez
Patricia Solomon is the owner of a private company. She received a ticket to the show as a birthday present. She said that she thought the show was a beautiful combination of dance, costumes, and different programs. "It was magnificent. I truly loved it."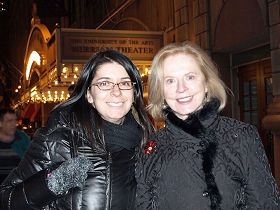 Business owner Patricia Solomon and her daughter
Psychiatrist Catherine Love brought her mother and three children to see the show. Having studied piano at a music college, she was very impressed by the high artistic level of the show. She said, "The musicians are very professional; the soprano was excellent; the orchestra was outstanding; and the movement, the flexibility, and the coordination of the dancers were incredible."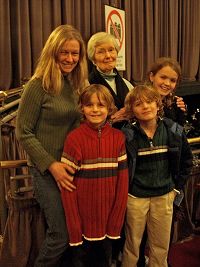 Psychiatrist Catherine Love (left), her mother, and her children
Ms. Love's mother, Jane Smith, said, "I have seen many shows, but none of them can compare to this one. Its beauty is almost incredible."
Both of the women were very moved by the dances about Falun Gong. Ms. Love said, "I realized that I should do something to help them, that someone that has no freedom of speech or belief is suffering." Ms. Smith said, "When the husband died after being torture and the family was grieving, hope was conveyed and he returned to heaven. It was a great and very inspiring ending."
Sheerin practices internal medicine. She said, "Even though the persecution is annoying, we must step forward to resist it and do what we believe is right.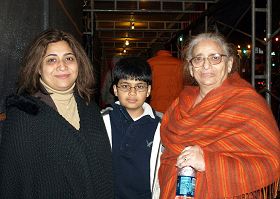 Sheerin, a doctor of internal medicine

Tina (left) This is a spectacular full of artistic beauty and color.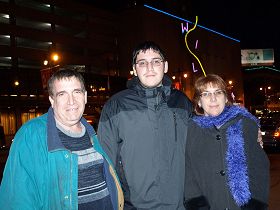 Dr. Vera
Medical doctor Vera said that the performers conveyed a beautiful message: "Everything can be changed, and change is happening. People need freedom of belief and this is very important."