Diaobingshan City Police Severely Persecuting Falun Dafa Practitioner Ms. Hu Ying (Photos)
(Clearwisdom.net) On July 4, 2008, in the name of "sustaining harmony for the Olympics", Diaobingshan City Police in Liaoning Province arrested Falun Dafa practitioner Ms. Hu Ying, who had been forced into a homeless situation, illegally questioned her and tortured her. On July 6, the police transfered Hu Ying to Tieling City Detention Center and continued to torture her. However, her health declined rapidly due to the brutal torture, and Tieling City Detention Center was afraid of being held responsible for her possible death, so Hu Ying was sent back to Diaobingshan City Detention Center on September 29. Hu Ying has been severely persecuted for over four months to date.

Dafa Practitioner Hu Ying
Hu Ying is currently detained at Diaobingshan City Detention Center, and deprived of family visits. She has to depend on a catheter for urinating, which is so painful that she bangs her head on the wall to try to reduce the pain. Zang Jinglin, the female head of the Supervision Group, and Wang Liqun, an instructor of the Group, locked Hu Ying to the floor with heavy cuffs.
Reportedly, the Diaobingshan police are framing Hu Ying with fabricated evidence and have submitted her case to the Diaobingshan City Procuratorate. The Procuratorate has declared the arrest of Hu Ying legal.
Hu Ying has been illegally detained and tortured many times in the past nine years because she has refused to renounce her belief. She was arrested and sent to Xicheng Detention Center in Beijing when she went to Beijing to appeal according to her constitutional rights. She was forced to undress to be searched, then beaten, tortured, deprived of sleep, and handcuffed. On November 13, she was sent back to Tieling City and detained at Tieling Detention Center. In early December, she was sent to Tieling Forced Labor Camp. On January 30, 2000, she was transferred to Liaoyang Forced Labor Camp and forced to work 20 hours a day. On October 19, 2000, she was sent to Masanjia Forced Labor Camp, and released on October 19, 2001. In January, 2002, Hu Ying was reported to the police while distributing truth clarification materials in the neighborhood, and arrested by the Department of Politics and Security, Tieling County Police Station. In March, 2002, she was illegally sentenced to three years of forced labor, and then sent to Masanjia Forced Labor Camp, where she was locked up in a small cell, shocked with electronic batons, deprived of sleep, prohibited from using the bathroom, and tortured with other methods. On June 28, 2004, she was sent to and detained at Shenyang City Detention Center. In April, 2005, she was illegally sentenced to four years of imprisonment. Her kidney function declined severely around that time due to the persecution and her life was in danger. She was allowed to go home because the camp staff was afraid that she might die there. Her health was so poor at that time that she couldn't walk by herself, and she weighed only 25 kilograms. Some Communist Party members in her neighborhood often came to Hu Ying's home to harass her after she had come home, so eventually she had to leave home permanently to avoid further persecution.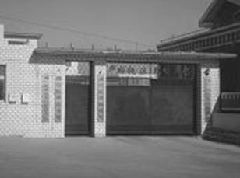 Diaobingshan City Detention Center
Wang Jingxue, Politics and Law Party Secretary: 86-410-6875110 (Office), 86-410-6925099 (Home), 86-13704103298 (Cell)
Wang Zhizhen, Director of General Management Office: 86-410-6575170 (Office), 86-410-6981034 (Home), 86-13504105034 (Cell)
Kang Jiasheng, Director of the Police Station: 86-410-6992001
Zhang Weilong, Vice-Director of the Police Station: 86-410-6992002 (Office), 86-410-6880166 (Home), 86-13841085666-681666 (Cell)
Zang Jinglin, Head of the Supervision Group at the Detention Center: 86-410-6980075 (Office), 86-410-6991555 (Home), 86-13941015555-681035 (Cell)
Sun Jifeng, Instructor at the Supervision Group: 86-410-6992029 (Office), 86-410-6870993 (Home), 86-13841079998-679645
Du Zhanfeng, Assistant Head of the Supervision Group: 86-410-6992029 (Office), 86-410-6913338 (Home), 86-13941045111-681678 (Cell)
related article:
http://minghui.ca/mh/articles/2008/10/31/188932.html