Falun Gong Shines in Bali Despite CCP Interference (Photos)
November 01, 2008 | By a Falun Dafa Practitioner in Indonesia
(Clearwisdom.net) Oct. 26 was parade day at the 6th Annual International Event Kuta Karnival in Bali. The Falun Gong parade procession has been warmly received in the past five parades, winning first place in 2005 and second place in 2006.
The Chinese Communist Party (CCP) has repeatedly interfered with Falun Gong participation in the parade. With lies and coercion, it forced the organizer of the parade to cancel Falun Gong's participation this year. However, Falun Gong practitioners have never been deterred by the CCP's pressure throughout the anti-persecution movement in the past nine years. Every incident of interference turned out to spread the news of Falun Gong and expose the CCP's indecent means. This year is no exception.
Falun Gong practitioners in Bali held a truth-clarification activity, exercise demonstration and waist-drum performance at Kuta Beach, the site of Annual International Event Kuta Karnival. Tourists were fascinated by their peaceful exercises, joyful waist-drum perfromance and beautiful dancers. They thanked Falun Gong practitioners for bringing peace and beauty. Some said they would like to learn the practice themselves.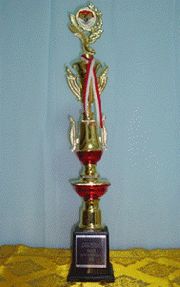 Trophy to Falun Gong practitioners in 2005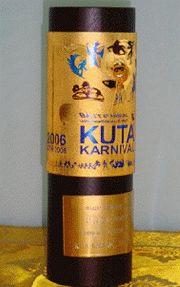 Trophy to Falun Gong practitioners in 2006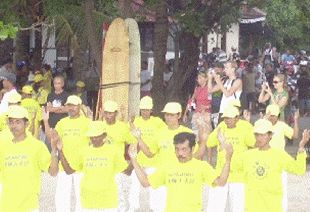 Group exercise on beach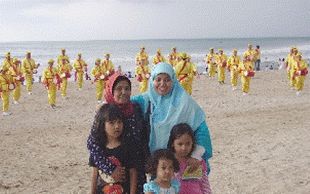 Tourists take pictures in front of waist-drum performance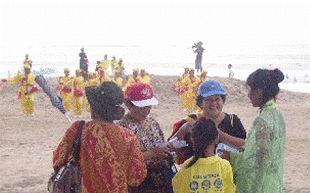 People learn about Falun Gong.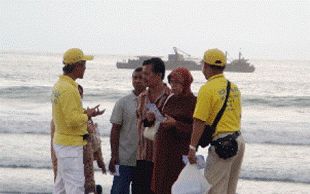 People learn about Falun Gong.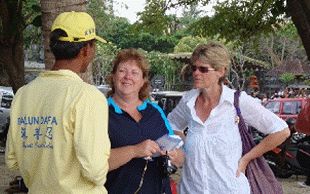 People learn about Falun Gong.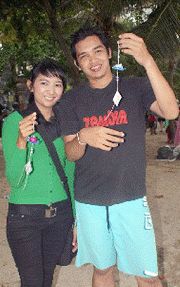 People are happy to get lotus flowers
Before the activities began, police deceived by the CCP attempted to stop the Falun Gong activity. Practitioners told the policemen about the persecution of Falun Gong in China, and about the many benefits of practicing Falun Gong. The policemen learned the true story of Falun Gong. They left quietly. The activity was held smoothly.
Tourists visiting the beach were surprised to find a group of people peacefully doing meditation. Their slow and smooth movements looked so detached and relaxed. Many were fascinated, taking pictures, sitting on the beach to watch the meditation, and chatting with practitioners.
Next to the exercise demonstration was the waist-drum group. They are people from all circles of life and all ages. They all looked healthy, confident and full of vigor. When tourist learned it was all because of the benefit of Falun Gong, they couldn't help praising Falun Gong and taking pictures of this beautiful scene.
Tourists were shocked to learn that practitioners in China are being persecuted. They couldn't imagine that such brutal persecution was still going on in modern society. Upon learning Falun Gong practitioners in more than eighty countries were working selflessly to rescue their fellow practitioners in China, they said they saw the hope to end the persecution.