(Clearwisdom.net)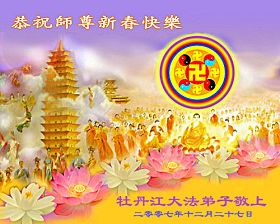 Words in image: Wishing Master a Happy New Year
Presented by Falun Dafa practitioners in Mudanjiang
December 27, 2007
All Falun Dafa Practitioners in Luzhou, Sichuan Province, Wish Compassionate Great Master a Happy New Year!
(Clearwisdom.net)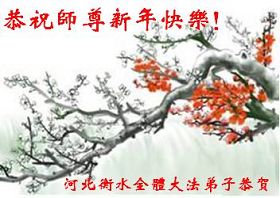 Falun Dafa Practitioners from Wanzhou District, Chongqing, Respectfully Wish Great Revered Master a Happy New Year!
Revered Master,
Happy New Year! In the last year, we, Dafa disciples in Wanzhou, Chongqing, have solidly cultivated on the path to godhood with your protection and guidance. During the process of clarifying the truth and saving people, we saw the divine power of the Fa. Of course, there is still room for us to improve, so we will do our best in the new year.
(Clearwisdom.net)
The 2007 Hong Kong-Asia Pacific Region Falun Dafa Experience Sharing Conference was held on December 29 in Hong Kong. This year's conference was also for the entire Asia-Pacific region, and more than 1,000 Falun Dafa practitioners from Taiwan, Hong Kong, Singapore, Macau, Malaysia, Japan, Korea, Thailand, Australia and mainland China attended the conference. Twenty-one practitioners from various regions spoke at the conference, and shared their experiences in elevating
xinxing
and validating the
Fa
through doing the
three things
and saving sentient beings.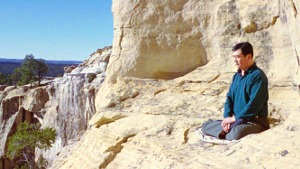 Master Li quietly watching the world from amidst the mountains after leaving New York following July 20th, 1999. (Published January 19, 2000)