New York Audiences Moved by World-Class Singers (Photos)
December 23, 2007 | By Zheng Haishan
(Clearwisdom.net) On December 21, 2007, NTDTV's Holiday Wonders show continued at the Beacon Theatre on Broadway, New York. Ms. Christine Walevska, a world-renowned cellist, watched the show for the second time and praised two of the singers, Guan Guimin and Hong Ming, as world class tenors. Many audience members were impressed and moved by the songs performed in Holiday Wonders.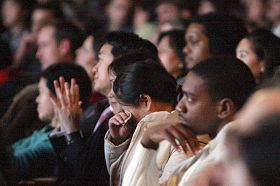 Audience members of different ethnicities are visibly moved during the performance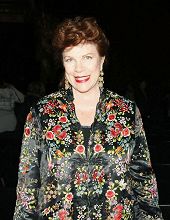 Ms. Christine Walevska, world-renowned cellist, watched the show again on December 21 after seeing it first on December 18. She said that one needs time to experience and savor such a wonderful performance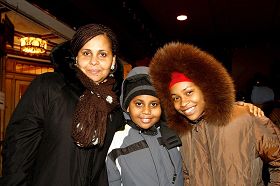 Helena Kinsley, owner of a retail shop, said that watching the show gave her feelings of calm, peace, delight, happiness and comfort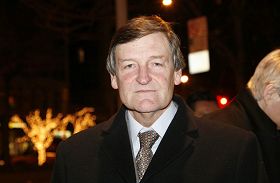 Ted L'Estronge from the UK said that the performance was wonderful and seemed to take him back to ancient times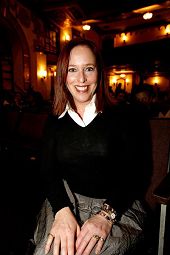 Pamela Berman, Chairman of PLB Communications, said that she could feel the Chinese people's elegance and dignity from watching the show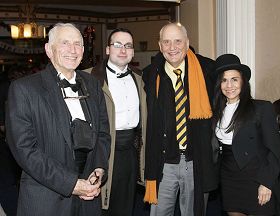 Arnold Gumowitz (second from right), President of Aquadeco, said that the whole performance has a power and purity, which he could experience spiritually and physically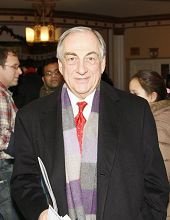 E. Donald Challis, Vice President of BES Company affiliated with Berkeley College, said that classical art is from God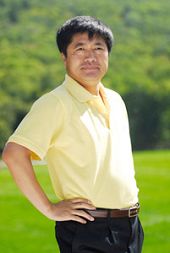 Tenor Hong Ming, first-class Chinese national singer, has won over 33 awards in professional vocal contests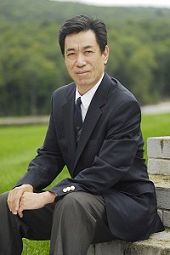 Tenor Guan Guimin, first-class Chinese national singer, graduated from the Department of Opera, China Music Institute. He is well-known in China and has performed in many countries. He is called "China's Tenor."
After watching the first show on December 18, Ms. Christine Walevska came to see the show again on December 21. She said that the performance was perfect, with deep inner meaning. She said that the more you watch, the more you understand the flavor. She was especially impressed with the tenors and said that they were among the best tenors in the world. Ms. Walevska indicated that this was the best concert she had ever seen. She said that the show seemed to be truly divinely inspired.
This is the first season for tenor Hong Ming to participate in Divine Performing Arts' Holiday Wonders shows. His song, "Rest in Knowing" was composed by himself. He said, "This song has deep inner connotations for me." In the song he sings, "I still save sentient beings though I suffer in hardship. World's people in a maze, please distinguish right and wrong, kindness and evil."
Hong Ming explained, "As a signer, besides having artistic training and singing skill, one must have a clear picture in one's mind while singing. After a whole thinking process is formed, one can express his feelings and realm, and thus have the audience feel it too."
There were many Western people in the audience. As the singers sang in Chinese, English translations appeared on the backdrops so that the audience could understand the lyrics. Many people indicated that they were impressed with the three singers and moved by their songs.
Arnold Gumowitz, President of Aquadeco, said that the tenors' singing was powerful and close to his heart. He said he has been to many concerts and this one was unique and refreshing in terms of the music, dance, costumes, color and backdrops. He said it was all wonderful.
E. Donald Challis, Vice President of BES Company affiliated with Berkeley College, said that the performance was wonderful, kind, delicate, direct, and gentle. He said that these were truly classical characteristics and also heavenly characteristics. He felt that the songs were pure and powerful. Mr. Challis indicated that a performer's spiritual realm can be reflected in his performance. He said that an artist with a pure and bright inner mind will bring pure and righteous artworks to the audience, just as we saw in the show this evening.
Upon hearing about the positive audience feedback, tenor Hong Ming said that he was very happy that the audience was moved by his song. He said his biggest wish is to bring an inspiring and bright message to the audience. "I am pleased that the audience understands the song. The role of art is to have people understand and participate."
He continued, "What one has experienced and what one wants to present are interrelated. For example, if you live in an unhealthy environment and get influenced by it, your song would carry unhealthy messages. Nowadays many arts have been affected this way."
"Righteous art should be healthy, uplifting, kind, and delightful. Even when expressing sorrow, the song should not be painful to listen to. If one's inner heart is graceful and bright, the lyrics, music or song will be clean and pure."
He also hoped that Westerners could sing Chinese songs, especially the songs of Divine Performing Arts. Hong Ming said, "Our works seem simple on the surface, but each note or word has integrity and deep inner connotations. The more you sing, the more you feel its meaning."
After the third show of Holiday Wonders in New York, the positive comments are endless. Concert information was spread through media reports and by word of mouth in New York. On December 21, all ticket hotlines were busy. Holiday Wonders will continue to show at the Beacon Theatre until December 26.
Beacon Theatre, 2124 Broadway, between 74th and 75th streets. Tickets range from $48 to $200. Ticket hotline: (212) 695-7469. For more information, please visit holidaywonders.net and www.chinesesplendor.com.