(Clearwisdom.net)
Mr. Wang Hongrong, a Falun Gong practitioner from Hefei City, Anhui Province, was illegally sentenced to jail for eight years in 2005 by the Chinese Communist Party (CCP). He was tortured by prison guards in Suzhou Prison and became paralyzed. The police released him when he was in critical condition. Two months later, on June 22, 2007, he passed away at home.
(Clearwisdom.net)
On May 20, 2009, six practitioners, including Mr. Pan Yujun, Ms. Ren Yurqiao, Ms. Li Qiaofeng, Ms. Ren Yongxiu, Mr. Lu Jianguo, and Mr. Li Yufu from Laizhou City, Shandong Province, were
illegally sentenced
and sent to Jinan Prison. Since Mr. Pan Yujun was arrested again, he has been cruelly tortured. He weighs barely over 100 pounds, is extremely weak and unable to stand up, is incontinent, has no energy to talk aloud, and lives every day in a great amount of pain. He has been on a hunger strike for more than seven months. The guards conduct force-feeding on him once a week which causes him to almost pass out each time. The detention center and the court are withholding information about his condition from his family
(Clearwisdom.net)
The No. 3 Division of the No.1 Forced Labor Camp in Masanjia, established on September 29, 2008, was designed specifically for persecuting male Falun Gong practitioners. It is said that there are three such camps in Liaoning Province. The other two are the Dalian Forced Labor Camp and the Benxi Forced Labor Camp. When No. 3 Division was first built, practitioners were transferred to that location from the No. 1 and No. 2 Forced Labor Camps of Masanjia to be "transformed" by force. Eventually more practitioners were transferred in from Jinzhou, Fushun, Anshan, Yingkou, and Huludao, and it now holds 102 practitioners. The camp's goal of a 100% "
reform
" rate means those in charge will resort to any tactic, however evil, so that they can completely "reform" the practitioners.
~ Accounts of Persecution ~
~ Deaths ~
~ Accounts of Persecution ~
~ Solemn Declarations ~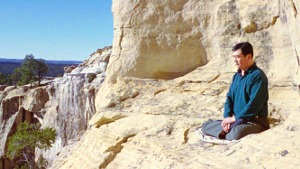 Master Li quietly watching the world from amidst the mountains after leaving New York following July 20th, 1999. (Published January 19, 2000)