(Clearwisdom.net) Officials from the Jiujiang Domestic Security Department, the Politics and Law Committee, and the 610 Office recently commenced another round of persecution and suppression of Falun Gong under the pretext of "Olympic Safety" and "Harmonious Society." Besides sending citizens "public letters" via cell phone text message to emphasize the "urgency" of this campaign, they hired more than one thousand local security men--mostly jobless and retired people--to monitor, harass and arrest practitioners, in complete violation of the Chinese constitution.
(Clearwisdom.net) Ms. Liu Xia, is a Falun Gong practitioner from Xinyang in Henan Province. Her illegal three-year prison term at a forced labor camp was scheduled to end in April 2008. However, authorities at Xinxiang Women's Forced Labor Camp refused to release Ms. Liu Xia, citing the Olympic Games as an excuse. Ms. Liu's family has been told she will be released when the Olympic Games end.
(Clearwisdom.net) Ms. Zhang Shujie, 37, is employed at the Electricity Power Plant of Kezuozhongqi in Tongliao City of Inner Mongolia. She started to practice Falun Gong in 1996. Within one month of starting to practice, her heart diseases and failure to menstruate disappeared. She became healthy.
~ Accounts of Persecution ~
~ Solemn Declarations ~
~ Journeys of Cultivation ~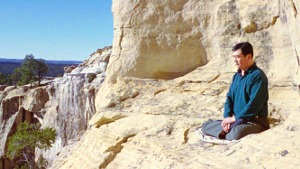 Master Li quietly watching the world from amidst the mountains after leaving New York following July 20th, 1999. (Published January 19, 2000)