(Clearwisdom.net) Ms. Zhao Yingjie, a practitioner from Jilin City, Jilin Province, was tortured so severely that both her hands, which are raw from the friction of the handcuffs, are horribly disfigured. She is being held in Jilin Province Women's Prison and is suffering from an extremely serious lung infection that is life threatening.
(Clearwisdom.net)
1. Falun Gong practitioner Ms. Liang Shufen is a worker at the Tangshan Iron & Steel Group Co. On July 23, 1999, Ms. Liang was illegally detained for three days in the West Dorm of Tangshan Iron & Steel. In September 1999, Liu Jinkui and a director surnamed Zhang from the security division of the company detained Ms. Liang for two weeks in the West Dorm and tried to brainwash her, despite the fact that Ms. Liang was pregnant. In 2000, police officer Lu from the Jianshelu Police Station ransacked Ms. Liang's home and took away Dafa books and other items, including a tape recorder.
(Clearwisdom.net)
On March 20, 2008, five practitioners, including Shi Mengwei, Tian Baoyu, Yu Fengxian, and two others from Jiansanjiang District, Fujin City, Jiamusi City, Heilongjiang Province, were "illegally arrested' by multiple police officers from Qixin Police Station in Jiansanjiang. The practitioners had been distributing
truth-clarifying
materials. On March 21, the police ransacked the homes of these practitioners. The practitioners are currently being detained at Qixin Brainwashing Center (inside Qixin Detention Center).
~ Deaths ~
~ Accounts of Persecution ~
~ Shen Yun Performing Arts ~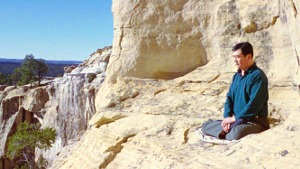 Master Li quietly watching the world from amidst the mountains after leaving New York following July 20th, 1999. (Published January 19, 2000)