(Clearwisdom.net) Mr. Yang Jiaye, 41, lived in Lingshan County, Qinzhou City, Guangxi Zhuang Autonomous Region. He had a severe case of polio. He could not stand up, and was bedridden. After he started practicing Falun Dafa in 1997, he was able to stand up and could move normally.
(Clearwisdom.net)
On May 9, 2008, Qi Zhanyou, director of the Zunhua Detention Center in Hebei Province, made an announcement to everyone in the detention center over the loudspeaker. He instructed all criminals, detainees, and suspects to make silk flowers, and he declared that anyone who refused to work would be punished according to the "rejecting reform through forced labor" regulation. He also declared that this kind of work conformed to the law and the inmates would be given several days to learn how to make them. Starting on May 14, each inmate would be assigned a quota of work every day and that each woman had to finish her assignment.
(Clearwisdom.net) Falun Dafa practitioner Ms. Tian Suhua, 43, lives in Wenlou Village, Suburban Township, Xiangcheng City, Henan Province. She was illegally arrested by Shanan District Domestic Security agents from Zhoukou City on July 3, 2008. She was detained in the Zhoukou City Detention Center and later in the Xiangcheng City Detention Center after the Chuanhui District Procuratorate in Zhoukou City issued a formal order for her arrest and detention on August 7.
~ Accounts of Persecution ~
~ Solemn Declarations ~
~ People in China Awaken to the Truth ~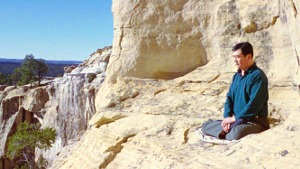 Master Li quietly watching the world from amidst the mountains after leaving New York following July 20th, 1999. (Published January 19, 2000)