Mr. Gong Yechi Disappeared in Beijing, September 2004 (Photo)
(Clearwisdom.net) Falun Dafa practitioner Mr. Gong Yechi, 45, lived in Lijiazhuang Village, Shunwang Neighborhood, Zhucheng City, Shandong Province. On September 7, 2004, Mr. Gong Yechi and his fellow practitioner, Mr. Zhang, went to Beijing to send forth righteous thoughts together. Mr. Zhang returned home on September 10, 2004, and Mr. Gong checked into the Beijing City Armed Forces Fourteenth Branch Hotel. Mr. Gong used to be an Armed Forces Officer in Beijing, and he is very familiar with Beijing.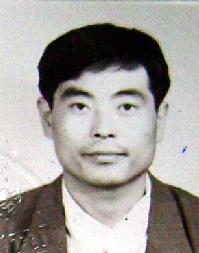 Mr. Gong Yechi's ID photo
Mr. Gong called home between September 22 and 26, 2004, but contact with him was lost after September 26, 2004, when he called home for the last time from his hotel room phone, (86-10-6559-3475). This number became either busy or the person on the other end simply answered, "I do not know."
Gong Yechi's wife is very worried. She contacted Mr. Gong's friends in Beijing who then went to the hotel and asked to check the registration book. They were refused, and told that there were no check-in records. They went to Tuanhe Labor Camp in Beijing, but still there was no record of Mr. Gong's name. They finally returned to the hotel, where they were told the check-in records were taken away by police from the local station.
There has been no information about Gong Yechi. His family is in a difficult situation. He has an elderly mother over seventy years old, and he has a child. Now the whole family is relying on his wife alone.
Beijing City Armed Forces Fourteenth Branch Hotel, 86-10-0533618
Gong Yechi's home, 86-536-6019218