(Clearwisdom.net) On February 9, 2005, Prime Minister Paul Martin wrote a letter to the Canada Falun Dafa Association after his visit to China. Prime Minister Martin said in the letter that human rights was one of the dominant issues during the meetings with Chinese leaders. He referred specifically to rights-related obligations China must face. He also spoke of the need to work together to develop a transparent legal system, as well as reform China's judiciary, develop its justice system, and protect women's rights. Below is the text of the letter.
(Clearwisdom.net)
Mr. Hu Jianhua, born in 1961 in Qianjiang County of Hubei Province, joined the army back in 1979. He was promoted from squad leader to company commander. He led his company to win a first class merit citation. In 1988, he was appointed as the leader of the rear-service unit of the headquarters, a position equivalent to an associate battalion commander.
(Clearwisdom.net) Dafa practitioner Shi Zuosheng from Yisheng Village, Qingling Township, Shuangcheng City, Heilongjiang Province, is critically ill due to torture. His wife was sentenced to six years in prison and is now suffering from torture in the Harbin Women's Prison.
~ Deaths ~
~ Accounts of Persecution ~
~ Deaths ~
~ Accounts of Persecution ~
~ Journeys of Cultivation ~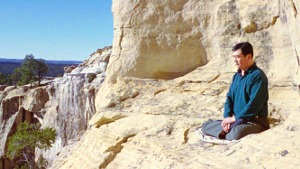 Master Li quietly watching the world from amidst the mountains after leaving New York following July 20th, 1999. (Published January 19, 2000)