(Clearwisdom.net) Falun Gong practitioner Ms. Qiu Guoying was a treasurer at the Land Administration Bureau in Wuyi County, Zhejiang Province. She was tortured into a comatose state and passed away at the Wuyi No. 1 People Hospital. More details are under investigation.
(Clearwisdom.net) On November 24, 2005, Falun Dafa Practitioner Ms. Han Yuzhi from the Xitong Village, Dongchengfang Town, Zhuozhou City, Hebei Province was illegally arrested at her home. The day after her arrest, she was raped by police officer He Xuejian at the detention center. She was released on bail the next day. Her husband, Mr. Liu Jianzeng, went to report the case to the local police. Many people, including the Zhuozhou City police chief, tried to intervene and stop the news from spreading. Later on, Liu Jianzeng decided not to push the issue further with the authorities. Ms. Han decided to leave home, and her current whereabouts are unknown.
(Clearwisdom.net) Ms. Wang Shuyan was a forty-seven-year-old practitioner in Dalian City, Liaoning Province who suffered from many diseases before she began practicing Falun Gong. Through the practice, she recovered from all of them. Since the persecution of Falun Gong began, criminal officials from the Chinese Communist Party (CCP) regularly came to her home, harassed her, and stayed there to monitor her. Her mind and body suffered greatly under the pressure. In the spring of 2002, Ms. Wang was detained by local police and imprisoned in a detention center for two weeks. After that, she continued to be constantly harassed. Ms. Wang passed away on October 23, 2005.
~ Accounts of Persecution ~
~ Opinion & Perspective ~
~ Accounts of Persecution ~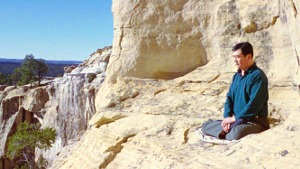 Master Li quietly watching the world from amidst the mountains after leaving New York following July 20th, 1999. (Published January 19, 2000)