(Clearwisdom.net)
Mr. Peng Geng, thirty-one years old and a former policeman of the Liaoning Provincial Public Security Office, was suspended from his duties because he firmly practiced Falun Dafa, and he was illegally detained and tortured in Masanjia Forced Labor Camp and other labor camps or prisons. When he became terminally ill, the court and prison both agreed on release on medical grounds, but the 610 office of Shenyang City refused to release him. On July 14, 2005 Peng was persecuted to death. In the final moments of his life, Peng Geng still told his family members: "Falun Dafa is good."
(Clearwisdom.net) A male Falun Dafa practitioner was tortured to death in the Second Detention Center of Hegang City in early October of 2005. It is said that the practitioner's body is stored in an autopsy room in the detention center. Other details are unknown, and we hope people who know additional details can provide them. The related agencies of Hegang City have tightly controlled the news. The family members have not been notified and are not allowed to visit him. The persecutors are planning to secretly cremate his body.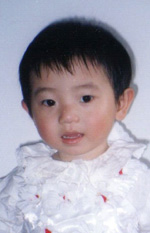 (Clearwisdom.net) The little girl in this picture is Niuniu, who is now four and a half years old. Niuniu's mother is Wu Fengzhen, an acupuncturist from Nanchang City First Hospital. Because Niuniu's mother is a Falun Dafa disciple, police often went to their home to harass the family. Due to the police harassment, Niuniu's father left her and her mother.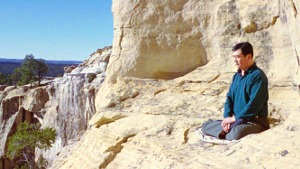 Master Li quietly watching the world from amidst the mountains after leaving New York following July 20th, 1999. (Published January 19, 2000)