World Teachers' Day Tribute: Teachers Persecuted for Their Belief in "Truthfulness, Compassion, Forbearance" (Photos)
(Clearwisdom.net) Minghui correspondent Cao Zhen reports: October 13 is World Teachers' Day. Sixty million teachers in the world were congratulated by the United Nations Educational, Scientific and Cultural Organization, the International Labor Organization, the United Nations Development Program and the United Nations Children's Fund (UNICEF). UN officials expressed paid tribute to the noble and challenging career of teaching.
Today, tens of thousands of teachers in China are persecuted by the Chinese Communist Party (CCP) because of their belief in "Truthfulness, Compassion, Forbearance." They are Falun Gong practitioners.
Since dictator Jiang Zemin and his followers launched a full blown persecution against Falun Gong in July 1999, numerous teachers in kindergartens, middle schools, high schools and secondary institutions in China have been arrested, illegally detained, tortured, injected with nerve-damaging drugs, even killed. Why? Because they are Falun Gong practitioners, kindhearted people who follow Falun Gong's basic teaching of "Truthfulness, Compassion, Forbearance." Some of them are still working and some are retired. They live all across the country, in areas large and small, rural and urban.
The severity of the persecution is beyond words and far exceeds what most people can imagine. Many of these oppressed people are outstanding teachers. The government however, rewards their persecutors.
Many cases of the persecution of teachers are listed on the Clearwisdom/Minghui websites. I only want to list a few examples below.
Teachers Who Follow "Truthfulness, Compassion, Forbearance" Lose Their Lives
| | |
| --- | --- |
| Yang Yuhua, a teacher in Daqing City | Yang Yuhua and her family |
Yang Yuhua was 50 years old and a teacher at No. 6 Middle School of Daqing City in Heilongjiang Province. After beginning to study Falun Gong in 1995 she benefited physically and mentally, and was cured of diabetes. After the persecution began, despite tremendous governmental pressure, she clarified the truth about the persecution to people. At midnight on April 16, 2005, six officers from the Tieren Police Department in Daqing City broke into Yang Yuhua's home, dragged her out of her bed and illegally arrested her. They also took Dafa books, her computer, and other things. Yang Yuhua was illegally held at the Daqing City Detention Center. She was tortured in a metal chair and was force-fed for a few days, until she urinated blood. At 10:00 a.m. on May 9 she was at the brink of death. The guards injected her with unknown drugs. She passed away at the detention center around noon on May 9, 2005.
Her family went and saw that her body was skin and bones, was covered with bruises, and many slimy lumps were stuck in her hair. Her eyes were wide open, and had sunken in. Her mouth was in the shape of a scream. She looked distressed and angry. After she passed away, the detention center authorities attempted to cover up their crime by sending her to a hospital for "emergency treatment."
Later, the judicial and legal system officials from Daqing City held an urgent meeting during which they ordered that no lawyer is allowed to investigate Yang Yuhua's death. The guards found some inmates who agreed to bear false witness. After they finished making arrangements for a false account of Yang Yuhua's death, the perpetrators notified Yang Yuhua's family on October 10. The police refused to release Yang Yuhua's body. Her relatives and friends were intercepted and interrogated by plainclothes police when they visited Yang Yuhua's family to pay their condolences. Yang Yuhua's family phone was tapped. Her family members called friends and poured out their grievances, and soon after their friends received threatening phone calls from the government.
********************************************************************
Cai Shufen, the 65-year-old headmistress of the kindergarten affiliated with the Dalian Heavy Machinery Corporation in Liaoning Province was persecuted for a long time by persecutors from various Party agencies. The persecutors at the Dalian City Police Department, the Xigang District Police Department in Dalian City, the Xianglujiao Police Department and Xianglujiao Party Street Committee regarded her as a main target. They constantly monitored and harassed her. They illegally detained her under criminal detention and sent her to forced labor camp(s) where she was savagely tortured. Her family also lived under great pressure. Cai Shufen passed away on the morning of September 1, 2005.
********************************************************************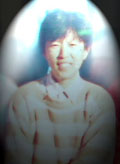 Liu Limei, an associate professor at Northeast Agricultural University
Liu Limei was a 41-year-old associate professor at Northeast Agricultural University. She was arrested many times after July 20, 1999, because she persisted in her belief in Falun Gong. She was held at the Wanjia Forced Labor Camp and at the Wanjia Hospital in Harbin City, Heilongjiang Province, where she was brutally force-fed and injected with drugs. She held numerous protest hunger strikes. Her weight dropped to about 20 kg. (44 lbs.). She died at the detention center on August 12, 2003. The perpetrators extorted money from her family.
*********************************************************************
The following educators were also tortured to death for remaining steadfast in their practice of Falun Gong:
Yang Yanhai: an associate professor at the Chongqing Social Work Vocational College;
Ms. Deng Shangyuan: a teacher at the Dazu County Elementary School in Chongqing;
Wang Wenju: a teacher at the Tanggou Middle School in Xiuyan County, Liaoning Province;
Zhang Youzhen: principal of the Shuidong Elementary School in Biantanshui Township, Huzhu County, Qinghai Province;
Pang Fengzhi: retired teacher from No. 3 Middle School in Hailaer, Inner Mongolia Autonomous Region
Zhen Guizhi: teacher at the Xinli Elementary School in Siping, Jilin Province;
Li Yizhong: teacher at Wanshanzhen Village, Bailu Town, Xingzi County, Jiangxi Province;
Wang Xing: instructor at the Kunming Railroad Bureau in Yunnan Province;
Zhao Lihua: teacher at the No. 3 Middle School in the Hongjiang District, Huaihua, Hunan Province;
Zhang Shuzhen: retired teacher from the Yuanda Middle School in the Haidian District, Beijing ;
Yao Sanzhong: teacher at the Luohe City Art Normal School in Henan Province.
The torture-related deaths of more than 140 teachers or professors are listed on the Minghui website.
We must point out that the persecution and torture deaths of Falun Gong practitioners are the result of direct orders and encouragement from the CCP leadership. Sun Shaomin, head of the Ranghu Road Police Station in Daqing City, is responsible for the torture deaths of 13 Dafa practitioners including Gao Shuqin, an outstanding teacher from the No. 12 Middle School of Daqing City. Sun Shaomin was awarded the title "Outstanding Young Guardian."
Extraordinary Teacher Forced to Leave His Desk
During the past six years, many teachers who excel in their profession were forced to leave their beloved students because they practice Falun Gong.
| | |
| --- | --- |
| Liu Fengchun, a Level One Teacher in Jilin City | Liu Fengchun at a young teachers' talent contest |
Mr. Liu Fengchun, 31, was a music teacher at the Changyi District Elementary School in Jilin City, Jilin Province. He was beloved among his students and was a "Top-Ten Star Teacher" of the Jilin City Art Education Research Experiment Teaching, a "District Outstanding Teacher," a Teaching Director at the Changyi District Lianhua Elementary School, and a #1 Ranked Teacher. He found a new life in Falun Dafa. He took his job seriously and treats people sincerely. He has received many awards and honors, including the Jilin Province Informational Education Outstanding Contribution Award, and the Jilin City Basic Skills Contest of Elementary School and Middle School Teachers. Nevertheless, because he remains firm in his practice of Falun Gong, the school authorities at first forced him to quit teaching and instead work as a sales clerk and a janitor. Eventually, the school authorities forced him to resign.
Ms. Wang Chunmei, about 45 years old, was a teacher at the No. 3 Elementary School in Chicheng Town, Chicheng County, Hebei Province. She was the head teacher of the third grade and had been teaching for over twenty years. After she started practicing Falun Dafa, she strictly conducted herself according to "Truth, Compassion, Tolerance." In addition to the regular curriculum, she taught her students the principles of how to be a good person. She won the hearts of her students as well as the trust of her colleagues. At noon on March 31, 2005, perpetrators from the Chicheng County Police Department abducted Wang Chunmei. In the afternoon of March 31, when the students in Wang Chunmei's class learned why their teacher was absent, they refused to accept another teacher and asked for Wang Chunmei back. About forty students walked over a mile to Wang Chunmei's home. They were greeted by a locked door. They cried and were reluctant to leave.
Teachers Who Were Brutally Tortured
The persecution of teachers reflects the insidious brutality of the persecution of Falun Gong by the CCP.
Wu Shihai was a teacher at the Zhaojue County Ethnic Middle School in Zhaojue County, Liangshan District, Sichuan Province. Because he practiced Falun Dafa he was continually persecuted during the past six years. He was not allowed to teach. He was monitored and extorted of money, illegally interrogated and deprived of freedom under criminal detention, illegally sent to forced labor camp(s), subjected to corporal punishment, "tied with ropes," force-fed, and hung up and shocked with electric batons. In April 2003, he was sent to the No. 3 People's Hospital in Mianyang City, a mental institute. The persecutors were from the Xinhua Forced Labor Camp in Sichuan Province. He was injected with nerve-damaging drugs and was forced to take medications, which resulted in lethargic mental reactions, slow movement, facial paralysis, and drooling and numbness which lasted a prolonged period of time.
Between July 20, 1999 and August 2004, Wu Jinping, deputy secretary of the Shaojue County Party Committee, Yang Tongcai, secretary of the Political and Judiciary Committee, and Tian Maoqi from the National Security Division monitored him. Other persecutors from the police department, the police station, the Cultural Education Bureau and the school were also involved in monitoring Wu Shihai. They ordered Zhang Li, the secretary of the school's Party Committee to deduct expenses from his salary that these perpetrators had incurred during Wu Shihai's persecution.
Yuan Lin, 50, is a graduate studies teacher at Beijing University who was illegally detained twice for two months, for persisting in her practice of Falun Gong. She was arrested in December 2001 and was secretly held at the detention center of the Seventh Division of the Beijing Public Security Bureau. During that time she was sent to the Beijing Police Hospital four times. Ms. Yuan is over 1.70 meters (5 feet 8 inches) tall. She was tortured to the point where she weighed less than 88 pounds and couldn't even walk steadily. After suffering from torture for nine months, in September 2002 Ms. Yuan Lin was illegally sentenced to eight years of imprisonment. On May 20, 2004, in a meeting with nearly a thousand attendees, she exposed how guards at the Beijing Women's Prison beat and abused Falun Gong practitioners. The prison guards tortured her in retaliation.
Terror and Rampant Arrests
The CCP established the 610 Office system to persecute Falun Gong. The 610 Office includes branch offices at the district and even street level, as well as in secondary institutions. The 610 Offices conspire with each other to arrest Falun Gong practitioners and harass their families.
Ms. Xiao Xiaowen, a teacher at the No. 4 Middle School in the Wuqing District, Tianjin City lost her job and was separated from her family due to the persecution. She decided to live away from her home to avoid being persecuted. At around 10:00 a.m. on July 14, 2005, as she went to Nanlou Police Department in Yangcun Town, the Wuqing District to get her ID, one officer illegally detained her for over ten hours, during which time he body-searched her, kicked and struck her head, and threatened and intimidated her, until Xiao Xiaowen lost consciousness. He falsely claimed Xiao Xiaowen passed out because she practices Falun Gong.
Practitioner Mr. Yang Xianguo, 43, from Changsha City, Hunan Province, is an Associate Professor and Library Dean at Hunan Normal University. In the afternoon of June 6, 2005, Changsha City 610 Office personnel directed the West District Government 610 Office and the Hunan Normal University 610 Office employees to lure Mr. Yang out of his home. A dozen persecutors attacked him and put him in a car parked on the street and quickly drove off.
They took him to the notorious Laodaohe Brainwashing Center in Changsha City. Dozens of persecutors from the Changsha City 610 Office, Lulu District 610 Office, Hunan Normal University and the street committee walked back and forth inside the brainwashing center. In the evening, Yang Xianguo had severe pain in his right leg. His ankle was dislocated and he could not urinate. Because of his condition, the next day they took him to the Changsha City Central Hospital. He was diagnosed with a severe fracture in his right leg, and bone fragments were embedded inside his ankle. The tendons in his right leg were severely torn. The meniscus on one of his knees was possibly injured. He was unable to relieve himself, and the doctor suggested he be hospitalized.
Brainwashing and Psychological Persecution
The CCP spent large amounts of money building brainwashing centers, and devotes great manpower to carrying out the persecution. Many teachers suffered mental collapses that later led to death.
The night of his arrest, the aforementioned associate professor Yang Xianguo from Hunan Normal University was taken into a room at Laodaohe Brainwashing Center in Changsha City. There were three beds in the room - one for a Falun Gong practitioner and the other two for the "chaperones" assigned to watch the practitioner.
According to a previous report, the local 610 Office spent tens of millions of yuan to build the Laodaohe Brainwashing Center to persecute Dafa practitioners. Each practitioner is held in a separate room and is never allowed to leave the room. Metal bars are installed outside each room, and the rooms are separated from each other. A large metal fence is at the entrance of each floor. All the buildings at the brainwashing centers are surrounded by high steel wire on all four sides. There is only one large, iron gate from which people enter and leave the center that is guarded around the clock.
Practitioner Mr. Li Deshan was a teacher from Dezhou City, Shandong Province who was deprived of sleep, savagely beaten, hung up while handcuffed, force-fed water and alcohol and insulted at the Wangcun Forced Labor Camp, in addition to having been brainwashed. He suffered a mental collapse and passed away in August 2002. He left behind his wife, elderly parents and his young child.
Ms. Li Huiyun, 41, is an associate professor at the College of Mechanical and Electric Engineering of Hebei Technology University in Hebei Province. She won numerous domestic and international academic awards. The perpetrators at the university persecuted her because she practiced Falun Gong. They tried to force her to write a guarantee statement, they fired her, didn't allow her to leave the country to attend academic conferences, forbade her to travel to Hong Kong, didn't allow her to give lectures and forced her to work as a janitor, cleaning stairs. On February 24, 2004, Li Huiyun and her husband Song Hongshui were again arrested and sent for brainwashing. Li Huiyun was physically tortured and mentally tormented. She was deprived of sleep for a few days, burnt with a cigarette, struck on the head and insulted. She eventually suffered a mental collapse. In August 2004, Li Huiyun was sent to a mental hospital to be further persecuted. Forty-five days later she was illegally sentenced to two years of forced labor and was sent to Division 5 at the Shijiazhuang Forced Labor Camp. This brainwashing center has the official name Hebei Provincial Capital Legal Education and Training Center.
When the world celebrates Teachers' Day and pays respects to our children's "soul shapers" let us remember the teachers in China who persist in their beliefs in "Truthfulness, Compassion, Forbearance," fearless in the face of evil. The persecution of these teachers directly harms the children in China, while the teachers' perseverance brings honor to their profession.