(Clearwisdom.net) Dafa practitioner Ms. Sun Yan from Dalian City, 37 years old, lived at No. 301, Gate No. 1, Building 8, North Jinyunyuan, Jinxiu District, Dalian City, Liaoning Province. Her home phone number is 86-411-86824962, and her zip code is 116000. She used to be a teacher at the Dalian Petrochemical Corporation Kindergarten. She benefited physically and mentally from practicing Falun Gong and conducted herself according to Truth-Compassion-Forbearance. More than once she was awarded the titles "Model Young Worker" and "Advanced Worker." She was also recognized with professional awards in youth education.
(Clearwisdom.net) Jinzhou City Forced Labor Camp recently began a new round of brainwashing against the most steadfast Dafa practitioners. The practitioners were forced to watch videos, including a video of Wang Zhigang from Changchun, slandering Dafa and defaming Master. At the same time, practitioners were forced to make products such as wreaths for export. They were also forced to practice Taichi, a different school of practice from Falun Gong. If they refused, they would be tortured by the police.
(Clearwisdom.net) Jilin Prison is located at 100 Junmin Road, Jilin City, Jilin Province. Since July 20, 1999, when the persecution of Falun Gong began, Jilin Prison has closely followed Jiang's policy of genocide againstagainst Falun Gong practitioners.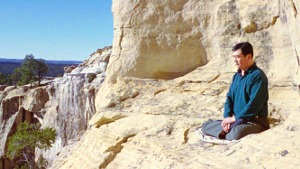 Master Li quietly watching the world from amidst the mountains after leaving New York following July 20th, 1999. (Published January 19, 2000)