Shandong Man Suspended from Work, Held in Brainwashing Center for a Month
(Minghui.org) Since the second half of 2020, Falun Gong practitioners at Gudao Oil Production Plant of Sinopec Shenli Oilfield in Dongying City, Shandong Province have been targeted in the "zero-out" campaign.
The "zero-out" harassment campaign aims to force all Falun Gong practitioners on the government's blacklist to renounce their faith. To that end, the police, street residential committees, and the targeted practitioners' workplaces were all mobilized.
At the Gudao Oil Production Plant, the company's Party Committee, Petition Office, and Workers' Union together arranged meetings with practitioners, both current and retired employees, mostly with the presence of the police. During the meetings, practitioners were threatened with employment termination, pay and bonus deduction, or obstacles for their children in seeking jobs or promotions if they refused to renounce their faith in Falun Gong. Some practitioners were required to surrender their ID cards.
One of the company's employees, Mr. Li Bing, in his 30s, was first taken to a brainwashing session at Jindao Hotel in early December 2020. Several psychological experts were hired by the authorities to give brainwashing lectures, aiming to force him to give up Falun Gong.
While Mr. Li was released weeks later, Liu Shuting, the company manager, suspended him from his position on April 1, 2021, under the order of the company 610 Office. Mr. Li was held in isolation and ordered to hand-copy the history of the Chinese Communist Party, as well as writing statements to renounce Falun Gong.
As Mr. Li refused to comply, the authorities withheld 2,500 yuan from his monthly pay, leaving him with 500 yuan each month only. With rapidly increasing prices, the financial persecution caused tremendous difficulty to Mr. Li's family, especially given that he needs to support his parents and child. He appealed to manager Liu several times. Liu claimed that the decision came from the company's leadership, but he couldn't provide any formal documents about it, with an excuse that it's confidential.
Weeks later, Liu took out a notice that one would be deprived of "pay for performance" compensation if one can't generate income for the company. He used that as the justification to suspend Mr. Li's pay and ordered him to sign it. Mr. Li said he had no objection to the notice, but it's not that he can't work and generate income for the company, but the company itself suspended him from his job. As such, it shouldn't be him who bears the consequences. He refused to sign the notice.
To seek justice, Mr. Li appealed with the company's workers' union and Dongying City Human Resource and Social Security Bureau, accusing his manager of violating his employment contract. While an officer accepted his appeal, he later returned it, hinting that they received a call from the local Political and Legal Affairs Committee, which pressured them not to accept Mr. Li's case.
Between November 16 and 17, Wen Shuming, an agent of Shengli Oil Production Plant 610 Office, pressured Mr. Li and tried to force him to renounce Falun Gong.
After Mr. Li exposed Wen's persecution on Minghui, overseas Falun Gong practitioners called Wen and urged him to stop participating in the persecution. Wen found Mr. Li on December 2 and said he was very angry to receive those calls. He reported Mr. Li to the police, who harassed Mr. Li the day after and ordered him to write a repentance letter.
Police officers Ren Anyuan and Ma Yuqiang harassed Mr. Li again on December 6 and asked him how he submitted the information to Minghui.
Weeks later, in late December, Mr. Li was arrested and taken to the Jishu Brainwashing Center. His company arranged for four employees to take turns monitoring him. He was held there for a month and released around January 22, 2022.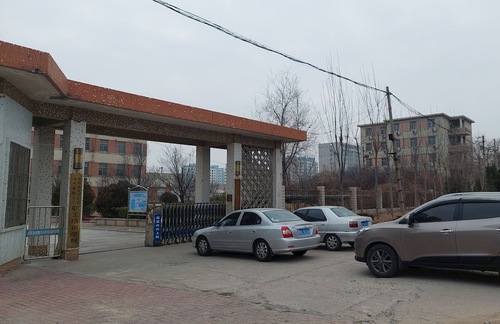 The entrance of Jishu Oil Production Company Technical Training School, where the brainwashing center was located.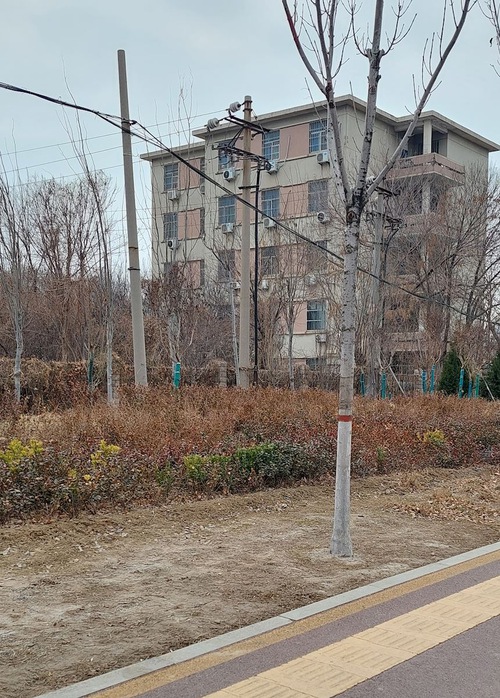 Jishu Brainwashing Center
Perpetrators' contact information:
Wen Shuming (温曙明), agent of Shengli Oil Production Plant 610 Office: +86-13854642759Ren Anyuan (任安远), officer of Haibin Police Department: +86-18205461991Ma Yuqiang (马玉强), officer of Chaoyang Police Station: +86-18654600910, +86-18505461987Liu Shuting (刘书廷), manager of Gudao Oil Production Plant: +86-15954622865
(More perpetrators' contact information is available in the original Chinese article.)
Related report:
The "Zero-Out" Campaign at Gudao Oil Production Plant in Shandong Province
Views expressed in this article represent the author's own opinions or understandings. All content published on this website are copyrighted by Minghui.org. Minghui will produce compilations of its online content regularly and on special occasions.