Having Survived Over Six Years of Brutal Torture, Shandong Woman Again Faces Prosecution for Her Faith
(Minghui.org) When Ms. Lin Jianping was incarcerated for practicing Falun Gong between 2004 and 2010, she was subjected to constant beatings, hanging, force-feeding, involuntary drug injections, and other forms of torture, because of holding fast to her faith.
The Qixia City, Shandong Province resident in her 60s was arrested again on February 6, 2022, for clarifying the facts about Falun Gong to a police officer. Although she was released on bail the same day, she is facing prosecution after the police submitted her case to the higher-ups.
Falun Gong, also known as Falun Dafa, is a spiritual discipline that has been persecuted by the Chinese communist regime since 1999.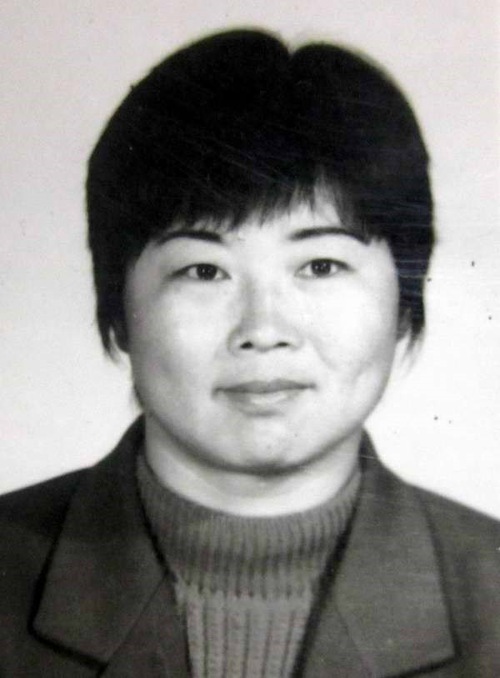 Ms. Lin Jianping before the persecution
Ms. Lin talked to a police officer outside of the Qixia City Police Department on February 6 and was reported. Yan Zhigao of the Domestic Security Office interrogated her at the Zhuangyuan Police Station and smeared Falun Gong. Ms. Lin didn't answer the police's questions but clarified the fact that no law has ever criminalized Falun Gong in China.
The police found Ms. Lin's address in their database. They snatched her home keys and confiscated her over 40 Falun Gong books, several speakers, memory cards, cellphones, and a computer. Both Ms. Lin's husband and her neighbor were ordered to sign the confiscation list. Ms. Lin was released on bail the same day.
The next day, officer Yan knocked on her door again. While Ms. Lin refused to let them in, the police called her husband and threatened to find a locksmith if they didn't open the door. Ms. Lin insisted that she didn't do anything wrong in practicing Falun Gong. She said to her husband that she would jump out of the window if he let the police in. Upon hearing her words, the police relented and left.
The police called Ms. Lin a few days later and told her that they had submitted her case to the district police department. She was also ordered to sign her bail release paperwork.
Prior to her latest ordeal, Ms. Lin was previously arrested on September 26, 2004. She was first given three years of forced labor and then three years of prison sentence.
She was once cuffed to a heating pipe for seven days at the Wang Cun Labor Camp. The guards tightened up the handcuffs, causing her hands to become dark purple. She passed out several times due to the pain, yet the guards accused her of faking it. When she started a hunger strike later on to protest the torture, the guards force-fed her. They left the feeding tube in her nose for a long time to increase her suffering.
After she was later taken to the Shandong Province Women's Prison, the guards pulled handfuls of her hair, locked her in solitary confinement, and injected her with unknown drugs. She was also subjected to many other brutal torture methods, including suffocation and beating. In order to humiliate her, a female guard once stripped her clothes off down to her underwear and forced her to lay on the cold concrete floor, in the presence of another male guard.
While Ms. Lin was incarcerated, her 80-year-old mother-in-law begged for her release while on her knees. Her husband and daughter endured many sleepless nights.
Worrying about her day and night, Ms. Lin's mother fell ill and passed away. Before her death, she was terrified at the sound of police sirens passing by her home. Ms. Lin's mother-in-law also passed away from depression-related illnesses.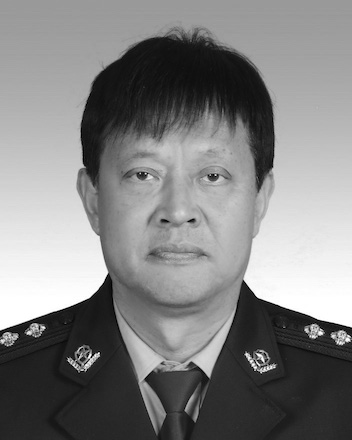 Yu Youting, 610 Office director in Qixia City, Shandong Province
Related report:
Shandong Woman's Personal Account Reveals Beatings, Injections, and Torture in Prison
All content published on this website are copyrighted by Minghui.org. Minghui will produce compilations of its online content regularly and on special occasions.