Once Imprisoned for Eight Years, Former Border Control Officer Given Another Five Years for His Faith
Jan. 4, 2022
|
By a Minghui correspondent in Beijing, China
(Minghui.org) Having served eight years for practicing Falun Gong, a former border control officer was sentenced again to five years on October 14, 2021.
Falun Gong, also known as Falun Dafa, is a spiritual discipline that has been persecuted by the Chinese communist regime since 1999.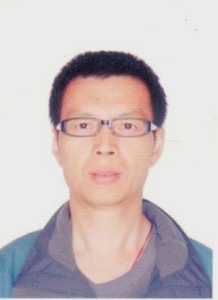 Mr. Li Hongshan
Mr. Li Hongshan, 49 and a native of Suibin County Heilongjiang Province, was arrested at his residence in Beijing on November 18, 2020, by officers of the Xihongmen Police Station. His motorcycle, bank card and cellphone were confiscated. He was sentenced to five years by the Daxing District Court on October 14, 2021.
Mr. Li was ordered to serve time in a prison in his native Heilongjiang Province, but due to coronavirus cases in Heilongjiang, he is still detained in Beijing at the time of writing. He has lost a significant amount of weight due to abuse in the detention center. The guards also forbade him from wearing glasses, causing much difficulty to his daily life.
Past Persecution
Mr. Li took up Falun Gong in May 1998. He credits the practice for curing his chronic insomnia and he also witnessed recovery of two leukemia patients from doing the practice. After joining the military, he worked hard and earned several merit awards, becoming one of the youngest reserve cadres.
Since the Chinese regime began persecuting Falun Gong in 1999, the border control force kept pressuring him to renounce Falun Gong. He was forced to live away from home.
On April 22, 2003, Mr. Li went to Beijing to appeal for the right to practice Falun Gong and was arrested at Tiananmen Square. The police tied him up with his hands behind his back and caused excruciating pain to him.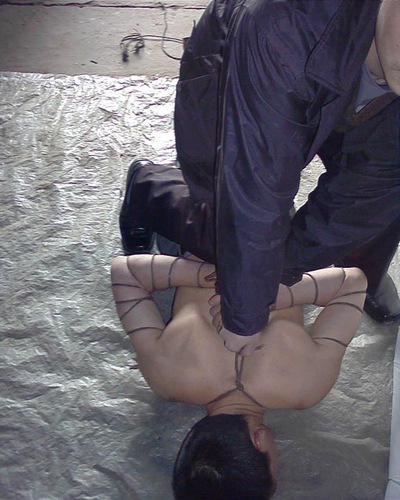 Torture re-enactment: tied up
Mr. Li was dismissed from the military in December 2003. The Suibin County Court later sentenced him to five years in Jiamusi Prison. While he was serving time, the Suibin County 610 Office, an extralegal agency specifically created to persecute Falun Gong, forced his wife to divorce him.
When Mr. Li was released in 2008, the local police refused to renew the household registration for him, causing him much trouble in daily life. To make a living, Mr. Li went to Beijing and did odd jobs. Despite his low income, he still made money transfers on a regular basis to his elderly father and young son still in Heilongjiang.
Mr. Li was arrested again for distributing Falun Gong informational materials on his way home after work on August 25, 2014. He was taken to the Beijing City Lockup on the next day and transferred to the Daxing District Detention Center on September 8, where he was force-fed and beaten. In mid-December, the police transferred him again to the Beijing City No.1 Detention Center.
The Daxing District Court sentenced Mr. Li to three years on June 11, 2015. He was taken to the Hulan Prison in Heilongjiang Province to serve time.
Perpetrators' contact information:
Wang Youguo (王有国), secretary of Daxing District Political and Legal Affairs Committee: +86-10-61298500Wu Chuanhai (吴传海), director of Daxing District 610 Office: +86-13439255202He Magen (何马根), president of Daxing District Court: +86-10-57362626Yang Yonghua (杨永华), president of Daxing District Procuratorate: +86-10-59556318
(More perpetrators' contact information is available in the original Chinese article.)
Related reports:Former Border Control Agent Tried Again for Practicing Falun Gong
Falun Dafa Practitioner Unlawfully Detained and Tortured While Awaiting Trial