Three Elderly Women Targeted for Mailing Letters about Falun Gong
(Minghui.org) Three elderly women in Jinan City, Shandong Province were targeted in 2021 for mailing letters with information about Falun Gong, a spiritual discipline that has been persecuted by the Chinese communist regime since 1999. One of the women, 81, was harassed four times within eight months, including by out-of-town police.
The practitioners were identified by the police through surveillance videos taken near the post offices. The cameras were part of the "Skynet Project," one of the mass surveillance systems developed by the communist regime to monitor its people.
Ms. Jiang Xinying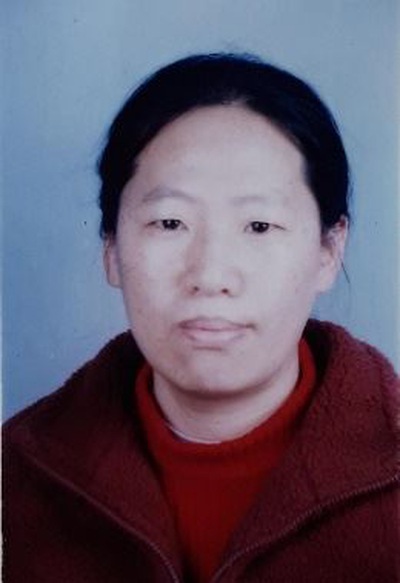 Ms. Jiang Xinying
The police broke into the home of 65-year-old Ms. Jiang Xinying early on July 22, 2021, and arrested her. The police told Ms. Jiang's family that she was recorded by a surveillance camera when she mailed letters and talked to people about Falun Gong. Her 90-degree hunchback due to previous persecution enabled the police to quickly identify her. She is still held at the Jinan City Detention Center at the time of writing.
While serving a forced labor term in 2007, Ms. Jiang contracted lung tuberculosis, lymphatic tuberculosis, and spinal tuberculosis. She had holes (the biggest one being seven centimeters in diameter) in her lungs, and she suffered necrosis in several of her vertebrae. The skin on her back turned black, and on either side of the lumbar vertebra were tuberculosis masses of over ten centimeters. Her gums were also affected and smelled bad. Her third and fourth vertebrae were largely eroded by mycobacterium tuberculosis, and the dead vertebrae pressed against nerves, causing unbearable pain when she moved her legs. Even though she underwent surgery three weeks later, she was never able to straighten her back. Over time, her hunchback became more and more severe.
Ms. Yan Jianxiu
A group of officers showed up at Ms. Yan Jianxiu's home on September 8, 2021. They turned off her electricity and broke into her place when she came out to check what had happened. The police claimed that they targeted her after the surveillance cameras recorded her mailing letters about Falun Gong. They searched her home, confiscating a copy of her Falun Gong book, a draft letter she wrote to the police, the clothes she wore while mailing the letters, and an umbrella.
Ms. Yan was detained for 15 days and released on bail, after paying a 5,000 yuan bond.
The police called Ms. Yan on November 9 and said the Lixia District Procuratorate was planning to indict her. She went to the procuratorate on November 12 and 15, trying to submit an appeal letter urging the prosecutor to dismiss her case. The receptionist said the prosecutor was on sick leave and he hadn't forwarded the letters to him when Ms. Yan left. It's not clear what her current case status is.
Ms. Yu Xianrong
Ms. Yu Xianrong, 81, read a report about the arrests of Mr. Chen Guangchang and his wife Ms. Li Fanli in early 2021. Both Mr. Chen and Ms. Li used to work in Jinan, but moved back to their hometown in Shenmu City, Shaanxi Province in recent years to care for their elderly parents. Ms. Yu, a native of Shenmu, mailed a letter to the Shenmu City Political and Legal Affairs Committee (PLAC), an extra-judiciary agency tasked with overseeing the suppression of Falun Gong, urging them not to persecute Falun Gong practitioners.
After the officials in Shenmu reported Ms. Yu's letter to the Lixia District Police Department in her residence, a group of plainclothes officers went to her home on April 1, 2021. As soon as they entered her home, they began to search for the clothes and hat she wore while mailing the letter. Upon finding it, they forced her family to fill out bail condition documents for her.
On November 15, another group of officers came, including three from Suzhou City, Jiangsu Province (about 500 miles from Jinan). The Suzhou police claimed that they received letters from Ms. Yu mailed on November 4 and they specifically traveled to Jinan to investigate the case. Despite strong objections from her 86-year-old husband, they took Ms. Yu to the police station to answer some questions around noon. Her two daughters were also summoned there.
The police showed Ms. Yu's older daughter a video of a woman wearing a hat and a mask. She recognized that it was her mother. Although Ms. Yu refused to cooperate with the police and tried to clarify the facts about Falun Gong, her two daughters were pressured by the police to stop her from talking. The police deceived her daughters that they were just going through the formality of the case. If they cooperated with them, Ms. Yu would get a light sentence or no sentence at all. Her daughters believed the police and signed Ms. Yu's case documents on her behalf. The police released Ms. Yu on bail that afternoon.
The Suzhou police came again around December 7 and forced her daughters to sign some documents for her. They called on December 24 and said they would come two days later to take Ms. Yu to Suzhou. It's not clear whether the Suzhou police came in the end and what the status is of Ms. Yu's case.
The SkyNet Project
According to media reports, the SkyNet Project was initiated by the central PLAC (Political and Legal Affairs Committee), Ministry of Public Security and Ministry of Industry and Information Technology in China. In the order given by the PLAC in 2005, titled "Opinions on the Further Advancement of Peace Construction," the top priority of the "Peace Construction" through mass surveillance is to target Falun Gong practitioners, with the goal to "discover early, control and handle well" Falun Gong related activities.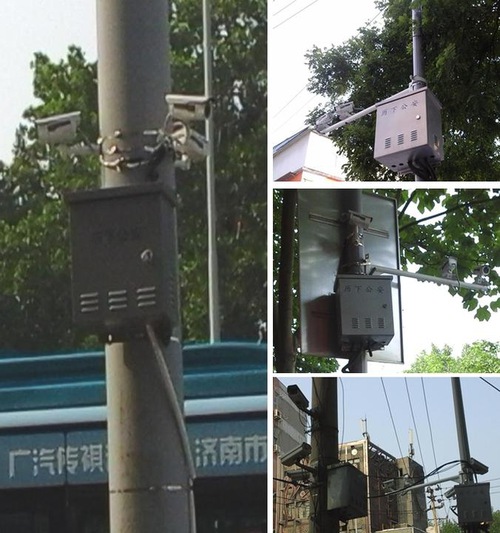 Skynet, a surveillance system implemented by the Chinese police
It's estimated that China already had over 200 million surveillance cameras as of 2019 and the number was expected to reach over 600 million in 2020. The systems have cost hundreds of millions of yuan of taxpayers' money in China. In September 2018, the authorities granted a 56.69 million construction contract to the third phase of the "Xueliang Project" (or "Sharp Eyes") in the High-tech Zone in Jinan. Yet this is only one phase of investment in one district of Jinan.
What Were the Letters About?
According to Jinan practitioners who have spoken to the three arrested elderly practitioners, their letters all covered the following important aspects:
It Is Legal to Practice Falun Gong
Practicing Falun Gong does not violate any law, as no law in China has ever criminalized the practice. The Chinese Constitution protects people's right to freedom of belief. All the notices or interpretations issued by non-law-making agencies against Falun Gong are against the constitution and cannot be used as the legal basis to persecute Falun Gong.
Falun Gong Is Not a Cult
Jiang Zemin, former head of the Chinese Communist Party who initiated the persecution of Falun Gong, labeled the practice a "cult" during an interview by a foreign media outlet. The Ministry of Public Security issued two notices, in 2000 and 2005, respectively, to provide lists of "officially designated cults." The State Council identified seven cults, and the Ministry of Public Security identified another seven. Falun Gong was not one of the 14 cults.
"Legal Evening News," republished the list of the 14 cults on June 2, 2014, once again making it clear that Falun Gong was not on the list.
Ban on Falun Gong Publications Lifted
Director Liu Binjie of the General Administration of Press and Publication issued Announcement 50 on March 1, 2011, repealing two notices that were officially announced in 1999:
1. The notice on reaffirmation on the views of publications about Falun Gong; and
2. The notice on banning publication of Falun Gong books and enforcing administration of publications.
In other words, the publication of Falun Gong books is legal, so is possessing and distributing Falun Gong publications.
Propaganda Against Falun Gong Is False and Misleading
The communist regime has fabricated numerous lies to defame Falun Gong, including the so-called "1,400 Deaths." The regime claimed that people died because Falun Gong prohibited them from seeking medical treatments. Much evidence have debunked such a claim. Another propaganda piece is the Tiananmen self-immolation hoax, which has also been shown to be staged with non-practitioners recruited to be self-immolators. The International Educational Development (IED) presented to the United Nations Sub-Commission on the Promotion and Protection of Human Rights on August 14 that, "We have obtained a video of that incident that in our view proves that this event was staged by the government."
Live Organ Harvesting Unprecedented Crime
The persecution of Falun Gong has been going on since July 1999. According to available data, at least 4,700 practitioners have been confirmed to have died as a result of the persecution and many more have gone missing. Tens of thousands of practitioners were given heavy sentences, and many more were sent to labor camps, mental hospitals or brainwashing centers. Countless families have been broken as a result.
What's even more horrifying is the live organ harvesting from Falun Gong practitioners. Such an unprecedented crime has angered people with conscience everywhere.
Good and Evil Will Receive Due Retribution
Jiang is the chief perpetrator involved in the persecution and he has committed crimes against humanity, genocide, and torture. What he has done to practitioners is the most severe crime ever committed since the holocaust.
Good and evil will receive due retribution. The perpetrators will be brought to justice, sooner or later. Minghui.org has published a list of more than 20,000 people receiving retribution of various forms. They include officials at every government level.
Three-withdrawal Movement Sweeping Across China
Anyone who joins the Chinese Communist Party (CCP) has vowed to devote their life to the Party. When it is time to hold the CCP accountable for all its crimes, its members will also face consequences. The three-withdrawals (meaning quitting the CCP and its two junior organizations) is a chance for people to break free from the grip of the CCP. As of now, more than 380 million people have done the three withdrawals. We hope more people can join the three-withdrawal movement and avoid being held responsible for the CCP's crimes.
Related reports:
From Skynet to Grid Management: How Modern Technologies Are Abused in the Persecution of Falun Gong
After Two Labor Camp Terms and a Prison Term, Woman with 90-degree Hunchback Arrested Again for Her Faith
Views expressed in this article represent the author's own opinions or understandings. All content published on this website are copyrighted by Minghui.org. Minghui will produce compilations of its online content regularly and on special occasions.