Crimes Committed by Li Yumei, Former Vice Governor of Shandong Province, in Persecuting Falun Gong Practitioners
(Minghui.org) Sanctioning human rights abusers has become a consensus among democratic countries. After the U.S. passed the Magnitsky Act in 2016, Canada, the United Kingdom, and the 27-member-country EU enacted similar laws. Australia and Japan are also working on similar laws.
In accordance with these laws, Falun Gong practitioners have compiled lists of perpetrators involved in the persecution during the past few years. Every year, they submit several lists to democratic governments, urging them to sanction the named perpetrators.
Starting on July 14, 2021, Falun Gong practitioners in more than 30 countries have been submitting the latest list of perpetrators involved in the persecution of Falun Gong to their respective governments, calling for sanctions on these human rights abusers, including denying entry into their countries and freezing their assets overseas.
One name on this list is Li Yumei.
Perpetrator Information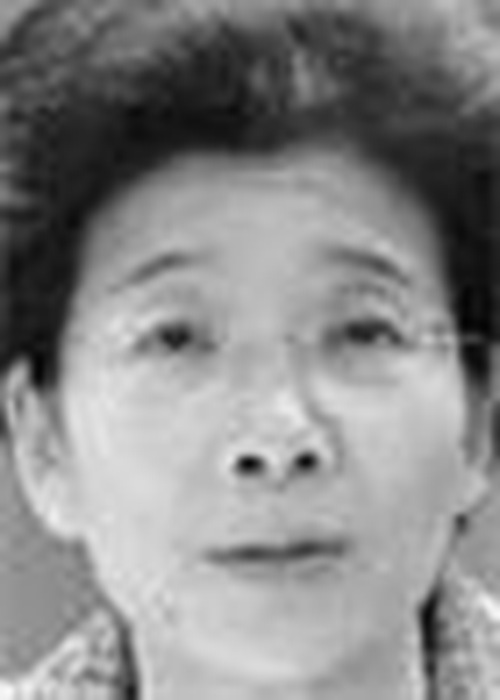 Full Name of Perpetrator: Li (last name) Yumei (first name) (李玉妹)Gender: FemaleCountry: ChinaDate/year of Birth: October 1956Place of Birth: Yinan County, Shandong Province
Title or Position:
December 1997 – January 2001: Deputy Secretary of Linyi Municipal Committee and Mayor of LinyiJanuary 2001 – January 2006: Secretary of the Laiwu Municipal Committee, Director of Laiwu Standing Committee of the Municipal People's Congress, and Principal of the Municipal Communist Party SchoolJanuary – February 2006: Deputy Governor of Shandong ProvinceFebruary 2006 – June 2007: Deputy Governor of Shandong Province, member of the Provincial Party Committee Organization DepartmentJune 2007 – July 2010: Member of the Standing Committee of the Shandong Provincial Committee, Vice Governor, and member of the Provincial Party Committee Organization DepartmentPresent – Director of the Standing Committee of the Guangdong Provincial People's Congress
Main crimes:
In 2000, while Li Yumei was secretary of the Laiwu Municipal Party Committee, she was in charge of the 610 Office, an extra-legal agency responsible for persecuting Falun Gong. To further her career, Li actively implemented the policy to persecute Falun Gong. She issued orders to all levels of government and public security agencies. She intimidated and deceived people who were unaware of the facts about the persecution into participating in it.
Less than a year after she took office, in the small city of Laiwu alone, one practitioner was persecuted to death, more than 30 were taken to forced labor camps, and more than 10 were forced into displacement and separated from their families. She also ordered the creation of several brainwashing sessions, during which thousands of practitioners were tortured and ordered to renounce their faith.
In January 2006, Li Yumei was promoted to vice governor of Shandong Province and was in charge of the provincial 610 Office. Under her direct command, Shandong's persecution of Falun Gong escalated all-round. Especially during Jiang Zemin's visits to Shandong around May 2006, a large number of practitioners were taken to forced labor camps and sentenced to prison. In the second half of 2006 alone, at least 120 practitioners were arrested in Weifang. In the 18 months of Li Yumei's tenure, 21 practitioners in Shandong Province were persecuted to death.
Cases of Persecution During Li's tenure as Secretary of the Linyi Municipal CCP Committee and Mayor
Case 1:
Ms. Dong Buyun, a former teacher at Xiyanchi Elementary School, was arrested in 1999 after she went to Beijing to appeal for the right to practice Falun Gong. She was taken back to Linyi and held at the school. She was not allowed to go home. The authorities ordered her to write a statement to renounce Falun Gong, or she would be fired. A few days later, she fell from a school building and was pronounced dead at the scene. While the authorities claimed that she jumped to her death, her family suspected that she was pushed. The authorities quickly had her cremated. They then waived the tuition for her daughter in first grade for her remaining years of elementary school.
Case 2:
Mr. Zhang Changbao rode a motorcycle to Beijing to appeal for the right to practice Falun Gong shortly after the persecution began. When he went to Beijing again in the spring of 2000, the police intercepted him and took to a detention center. The guards beat him and bruised his left eye. He was also taken to brainwashing sessions and fined each time. During another brainwashing session in 2000, he was ordered to pay an 8,000-yuan fine. When he returned home to get the money, he died suddenly. It's not clear if the torture in the brainwashing center was responsible for his death.
Cases of Persecution During Li Yumei's Tenure as Secretary of the Laiwu Municipal CCP Committee
Case 1:
Mr. Shang Qingling was arrested on December 28, 2000, and detained in Laiwu City Detention Center. He refused to write a statement to renounce Falun Gong and held a hunger strike to protest the persecution. Nine days later, the guards handcuffed and shackled him and instigated the detainees to torture him. The inmates force-fed him feces and urine, severely injuring Mr. Shang's lungs and trachea. On the verge of death, he was released. At home, Mr. Shang was unable to eat and had chest pain and difficulty breathing. For ten days, he could not lie down and had to sit up. He died on January 31, 2001. He was 38.
Case 2:
Ms. Wang Jing, then 16, was a student at Fengcheng High School in Laiwu City. In March 2001, she was arrested in Beijing for appealing for Falun Gong and taken to Laiwu Detention Center. The police beat her to try to force her to give up Falun Gong. When she refused to comply, the police put her in a forced labor camp for two years. She was subjected to intense brainwashing and forced to do heavy, unpaid labor.
Case 3:
Mr. Jia Xinjian, then 27, was arrested in March 2001 and given three years in Wangcun Forced Labor Camp.
Case 4:
Ms. Liu Hongying, then 48, was arrested in January 2001 and beaten for three straight hours. She suffered hearing loss, a swollen face, and injuries to the bridge of her nose and her feet. The police kicked her repeatedly, leaving her covered in bruises all over her chest and back.
Case 5:
Mr. Duan Chonghua, then 39, was attacked and knocked down by five police officers on January 10, 2001. He was dragged into a police car and held in the Laiwu Detention Center. Two days later, he was given a three-year term in Wangcun Forced Labor Camp.
Prior to this, he had been arrested several times and had his home ransacked. The police once handcuffed him to a utility pole until he fainted. His wife, who also practices Falun Gong, was forced into displacement to avoid arrest, leaving her husband's elderly and ailing mother and their two young children unattended.
Case 6:
Mr. Song Keguang was at home with his wife on August 24, 2001, when 20 police officers broke in and surrounded them. Several officers grabbed Mr. Song around his neck, held him down on the ground, and pummeled his eyes with their fists. He sustained a three-inch wound on his back. Several officers knocked his wife down and handcuffed her. The couple were dragged barefoot into the police car. Mr. Song was held in Wangcun Labor Camp for three years. His wife was denied admission by the labor camp and then released after she failed the medical exam.
Case 7:
Mr. Wang Junsheng, then 36, was arrested in October 2002 and sentenced to 14 years in Jinan Prison. He had been arrested, beaten, extorted, force-fed, and brainwashed numerous times in the past. He was nearly persecuted to death. In 2000, he was fired from his company. In 2002, his wife divorced him and she was given custody of their three-year-old daughter.
Case 8:
Ms. Bai Shihua was detained nine times for practicing Falun Gong, including three times in a brainwashing center, one term in the Shandong Province Second Women's Forced Labor Camp, and another term in Wangcun Women's Forced Labor Camp. Due to torture and brainwashing, she suffered a mental breakdown and died on March 13, 2003. She was 32.
Case 9:
Mr. Wang Zideng was arrested on August 5, 2004, while he was on his way to pick up his son from school. Another practitioner, Mr. Pang Jihai, was arrested three days later while visiting a neighbor. Both were detained at the Laiwu City Detention Center. Mr. Wang was sentenced to seven years in prison and Mr. Pang to six years on June 5, 2005.
Cases of Persecution During Li Yumei's Tenure as Vice Governor of Shandong Province
Case 1:
Mr. Wang Shoushan, a doctor, was arrested while he was at work in a hospital on March 7, 2006. He was first held in Juxian Detention Center and then transferred to Shandong Wangcun No. 2 Forced Labor Camp, followed by the Shandong "Legal Education Center" (a brainwashing center). He was tortured, subjected to brainwashing, and forced to do hard labor while in custody. He developed liver cancer and died on September 6, 2006, shortly after his release. He was 58.
Case 2:
Ms. Wu Hong, then 41, was arrested at home on May 30, 2006, and taken to a brainwashing center organized by the 610 Office. On June 6, Chen Rongfu and other police officers beat her. She sustained a comminuted fracture of her skull and fell into a coma. She passed away three days later on June 9. Her husband, Mr. Wang Xiaofang, went to Beijing in mid-June 2006 to seek justice for her. He died mysteriously when he got there.
Case 3:
Ms. Dang Xiuli, then 43, was a teacher at Chengdong No.4 Middle School in Tengzhou City. For talking to her students about Falun Gong, she was arrested on June 12, 2006, and had her home ransacked. It was later confirmed that Li Yumei ordered her arrest. She was later given a forced labor camp term. Li also ordered the local education bureau to fire the principal of the middle school in retaliation.
Case 4:
Between October 15 and 17, 2006, around 70 Falun Gong practitioners were arrested in Yantai. Many of their homes were ransacked, and the police confiscated their office supplies used to print Falun Gong materials at home.
Some of the practitioners were beaten with rubber hoses, causing internal injuries and few visible external injuries. Others were shocked with high-voltage electric batons. Others were subjected to sleep deprivation, lasting anywhere from 10 to 25 days, until they were on the brink of collapse. Some were handcuffed and hung up by their wrists for long periods of time. The handcuffs cut into their wrists and caused unbearable pain.
All articles, graphics, and content published on Minghui.org are copyrighted. Non-commercial reproduction is allowed but requires attribution with the article title and a link to the original article.
Category: Perpetrators Involved in Persecution of Falun Gong