Liaoning Man Dies After He and His Family Suffer Two Decades of Persecution
July 8, 2021 | By a Minghui correspondent in Liaoning Province, China
(Minghui.org) Mr. Guo Qi's wife was nine months pregnant when he was arrested in 2001 for practicing Falun Gong. After months of incarceration, the Dalian City, Liaoning Province resident was tortured to the verge of death. Although he was released, the police kept harassing him, forcing him and his wife to live away from home, leaving their newborn daughter with their elderly parents.
For the next two decades, Mr. Guo and his wife, Ms. Sun Caiyan, continued to face harassment and arrests. When Ms. Sun was arrested again in 2014 and subsequently sentenced to prison, her father-in-law was dealt a heavy blow and passed away in 2016.
The years of persecution also took a toll on Mr. Guo's health and he passed away on June 15, 2021, at the age of 51. He is survived by his wife, a son and a daughter, as well as his elderly mother and mother-in-law.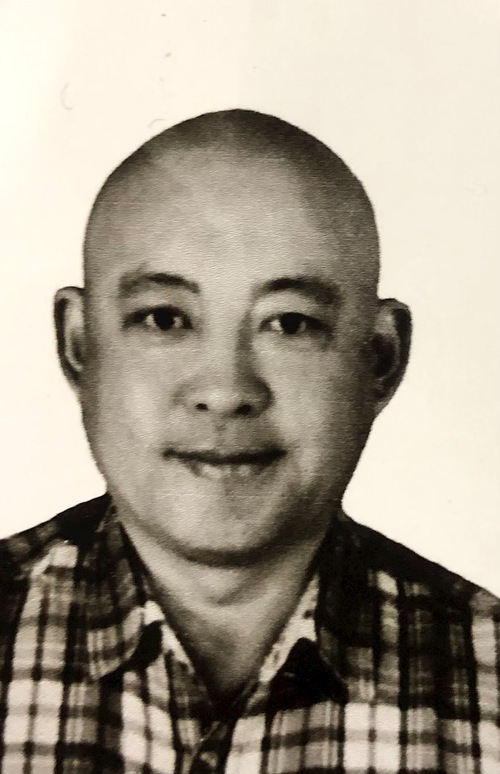 Mr. Guo Qi
Mr. Guo took up Falun Gong, an ancient spiritual and meditation discipline, in late 1995. Shortly after, he quit smoking and drinking. 
Due to Falun Gong's tremendous popularity in China in the 1990s, the Chinese communist regime ordered an all-around persecution in July 1999, vowing to eradicate the practice from China in three months. In August 1999, Mr. Guo, his then fiancée, Ms. Sun, and several other practitioners were arrested for doing Falun Gong exercises outdoors. The police forced his father to sign statements to renounce Falun Gong and promise not to go to Beijing to appeal for Falun Gong. While Mr. Guo was released afterwards, Ms. Sun was taken to a drug rehab center and detained until October.
Mr. Guo and Ms. Sun got married after Ms. Sun was released. In January 2000, they went to Beijing to appeal for Falun Gong and were arrested again. Similar to last time, Mr. Guo was released after his parents paid the police a big fine and Ms. Sun was detained for a few more weeks.
Mr. Guo was at home on a break on February 19, 2001, when his manager at work called and asked him to come to the office. He went, only to be arrested by the police officers who were waiting for him. He was taken to a forced labor camp to serve a three-year term handed down by the police without due process. The police kept his family in the dark about his incarceration. Ms. Sun had to call several agencies to find out his whereabouts. By then, she was already nine months pregnant and her due date was March 15.
At the Dalian Forced Labor Camp, Mr. Guo was interrogated. The guards stripped him naked, beat him, and shocked him with electric batons. He was also force fed. His body was covered with scabies. 
In early 2002, he was suffering generalized edema and had trouble urinating. The guards took him to the hospital after he also had trouble breathing. The doctor found he had acute glomerulonephritis (inflammation of the tiny filters in the kidneys) and said he could die at any time. The guards called his family. As soon as they arrived, the guards fled and left his family to pay for his medical bill.
After 19 days of treatment, Mr. Guo was discharged and returned home. The guards kept harassing him and attempted to take him back to the labor camp. To avoid further persecution, Mr. Guo and Ms. Sun moved out by themselves and didn't dare to return home to visit their parents and their newborn daughter.
While what happened to the family had gone undocumented, Ms. Sun and her mother, Ms. Wang Yuhe, were arrested at their respective homes on July 21, 2014. Their Falun Gong books, laptop, printer and office supplies that they used to print informational materials at home for distribution were confiscated.
Ms. Sun was later sentenced to three years and three months by the Shahekou District Court. Her appeal was rejected by the Dalian City Intermediate Court and she was taken to the Liaoning Women's Prison on June 30, 2015. 
Because she refused to write statements to renounce Falun Gong or wear the inmates' uniform, she was beaten, verbally abused, and shoved under a bed. The guards also handcuffed her behind her back and didn't remove them even when she went to bed. In another occasion, they removed her comforter and turned on the fan when it was raining and the temperature dropped.
Mr. Guo's father, who was incapacitated and relied on the couple for care, was dealt a heavy blow by Ms. Sun's arrest and imprisonment. He became completely bedridden and passed away in June 2016. At the time, Mr. Guo's daughter was 13 and son was 5.
For Mr. Guo's mother-in-law, she was released a month later following her arrest in 2014, after her disabled husband went to the police station every day to seek her release. As the police frequently harassed her after she returned home, she also moved out with her husband to hide from the police.
When Ms. Sun was released in October 2017, she was extremely weak. After she resumed practicing Falun Gong, her health gradually recovered. 
After she recovered, however, Mr. Guo began to experience various symptoms and often had excessive sweating, as he lived in fear due to constant harassment by the police.
The harassment became more frequent since late April 2020, as both the police and residential committee staff members kept calling him and his family.
At 1:30 p.m. on April 19, 2021, two officers of the Xingfu Police Station and several community workers knocked on Mr. Guo's door for half an hour. As he refused to answer, the officers called his mother and asked whether she was Ms. Sun. After his mother hung up the call, the officers called a few more times. Although the police left afterwards, they came back at 3:55 p.m. Mr. Guo still refused to open the door. The police stayed a short while and then left.
Mr. Guo suffered sepsis and all of his internal organs failed. He passed away in the hospital on June 15, 2021, leaving behind his 49-year-old wife, 12-year-old son, 20-year-old daughter, and mother and mother-in-law in their 80s.
All articles, graphics, and content published on Minghui.org are copyrighted. Non-commercial reproduction is allowed but requires attribution with the article title and a link to the original article.
Category: Reports of Death Cases