Having Been Incarcerated for Seven Years, Former Teacher Arrested Again for His Faith
May 6, 2021 | By a Minghui correspondent in Beijing, China
(Minghui.org) A former teacher in Beijing was arrested on April 23, 2021, after being reported for distributing informational materials about Falun Gong, a spiritual discipline that has been persecuted by the Chinese communist regime since 1999. Mr. Li Lanqiang is now held at the Fangshan District Detention Center. More details about his current situation are being investigated.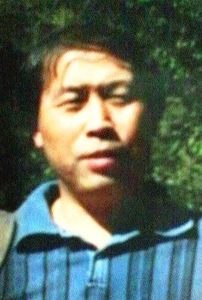 Mr. Li Lanqiang
Previous Two Labor Camp Terms
Mr. Li, a 58-year-old former middle school math teacher, was first arrested in August 1999 when protesting against the persecution at the Tiananmen Square. When he returned to work after 15 days of detention, the school didn't allow him to teach anymore, but reassigned him to work as a gatekeeper.
Mr. Li was taken to a brainwashing session organized by the school in early December 2001 and held there for 20 days. The school paid 8,000 yuan for his "tuition" and living expense. He recalled, "Many of my colleagues were sent by the school leadership to talk to me and tried to persuade me to give up Falun Gong. The brainwashing center guards beat me, claiming that it was for my benefit. They didn't allow me to use the restroom, with the excuse of 'helping me become clearheaded quicker.' When I held a hunger strike for three days to protest the persecution, they had a feast in front of me."
As Mr. Li refused to renounce Falun Gong, the police ransacked his home in February 2002 and took away his hand-copied Falun Gong teachings and gave him a 1.5-year labor camp term. When he questioned the police on the legal basis for the labor camp term, the police responded, "We just want to give you the term. What can you do about it?"
At the Tuanhe Forced Labor Camp, Mr. Li was beaten by the guards on December 5, 2002, when he refused to comply with the body search. Guard Yue Weihua said to him, "I am beating you. What's wrong with that? Can you hold me accountable for it?"
Shortly after he was released, Mr. Li was arrested again in November 2004 and given another 2.5 years in the same Tuanhe Forced Labor Camp.
The guards ordered the inmates to monitor him, starve him and restrict his restroom use. When he refused to renounce Falun Gong, they forced him to sit on a small stool for more than ten hours each day without moving. His buttocks festered as a result. Sometimes three other inmates sat close to him, rendering him unable to move. In the hot summer, the guards closed the window of the 90 square feet room that Mr. Li and three inmates stayed in and refused to provide water to him.
Three-year Prison Sentence
Mr. Li was arrested on April 20, 2016 and held at the Fangshan District Detention Center. The Fangshan District Procuratorate approved his arrest on May 26 and he stood trial at the Fangshan District Court on October 13.
Mr. Li appeared in court again on February 9, 2017. While he was waiting to be taken back to the detention center, an officer didn't allow him to talk. Mr. Li questioned which law prohibited him from talking. The officer said to him, "Don't talk about the law with me. I am the law."
The person ordered the bailiffs to shock him with electric batons. He had severe burns on the right side of his chest. He also hit his head on the wall and caused it to bleed, when he fell as a result of the pain from the electric shocks.
Mr. Li was sentenced to three years and fined 7,000 yuan on October 27, 2017. He appealed with the Beijing Intermediate Court and it ruled to uphold his original verdict on December 14.
Mr. Li was taken to the Beijing No.2 Prison in late January 2018, before being transferred to the Qianjin Prison on February 28. He was released on April 19, 2019.
Related reports:
Beijing Man Remains Detained for His Faith after Three Court Hearings
All articles, graphics, and content published on Minghui.org are copyrighted. Non-commercial reproduction is allowed but requires attribution with the article title and a link to the original article.
Category: Accounts of Persecution